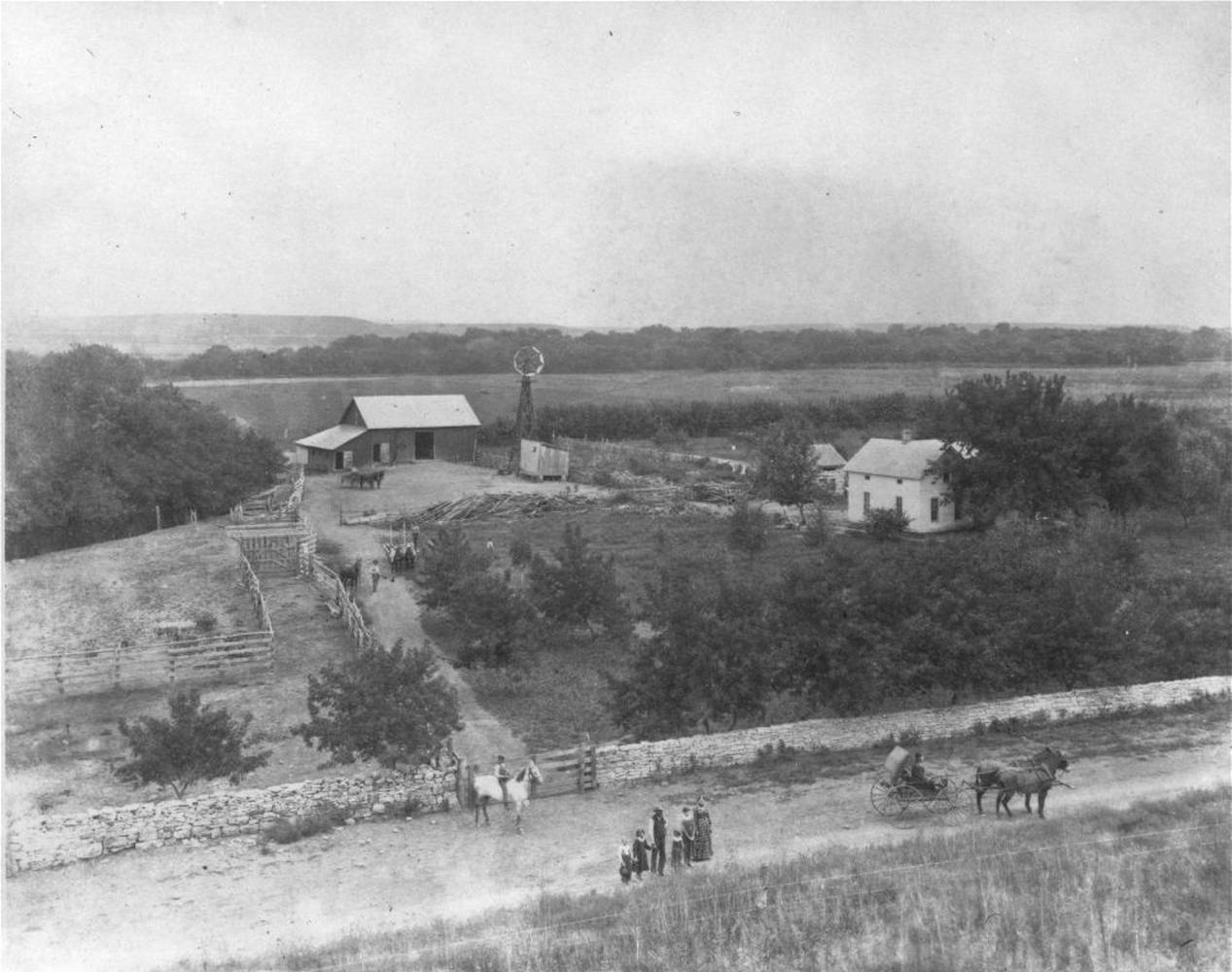 1880s – A view of the ranch site from a hill to the west.  The house was built in 1876.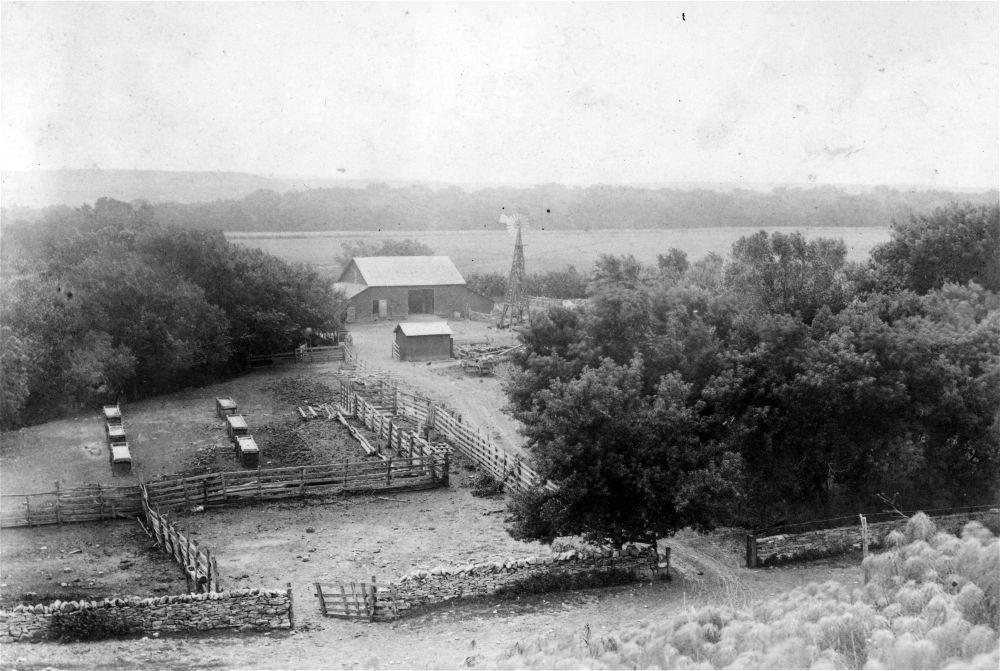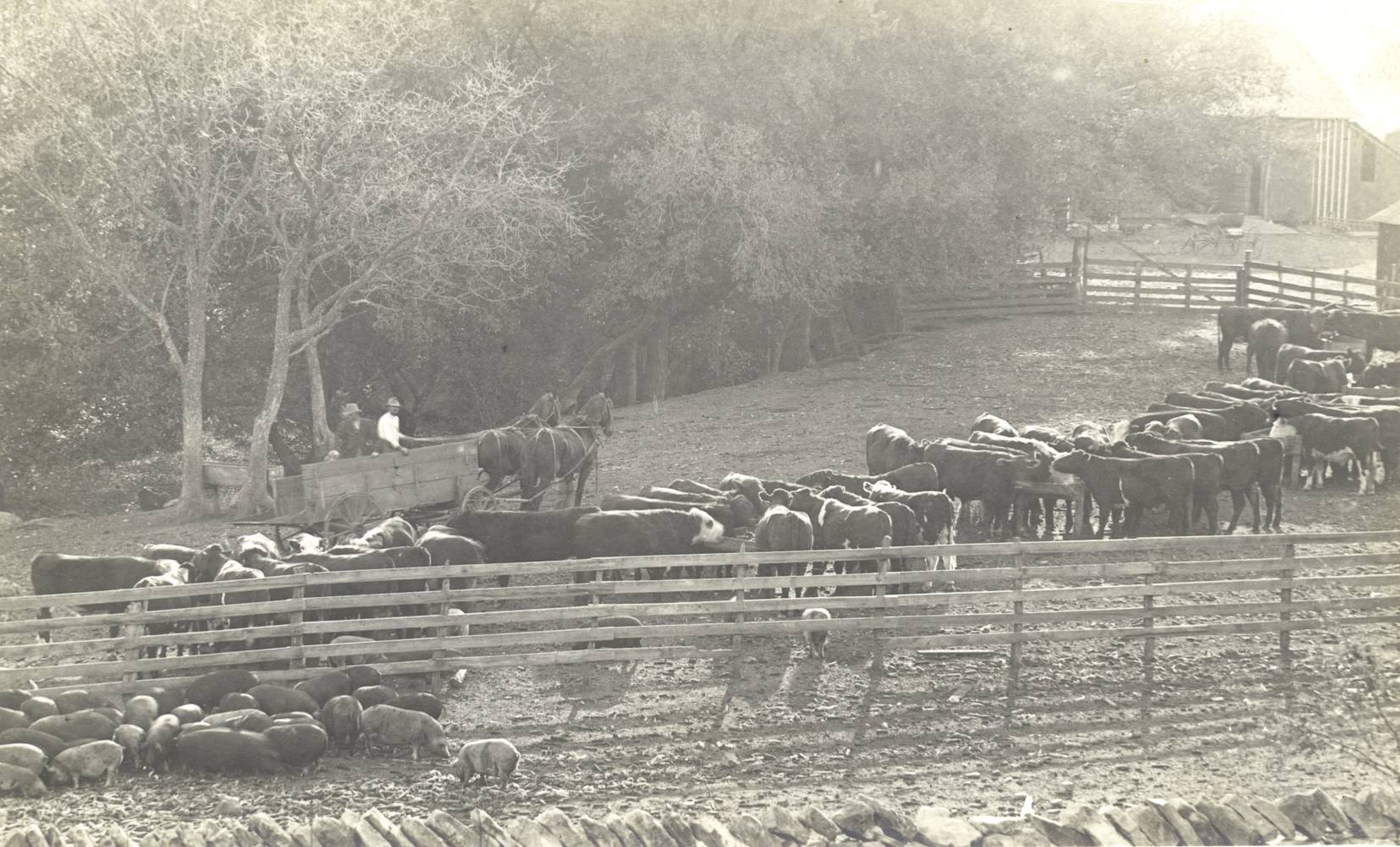 Undated – An early photo of a cattle in a corral.  A section of the red barn shows in the background.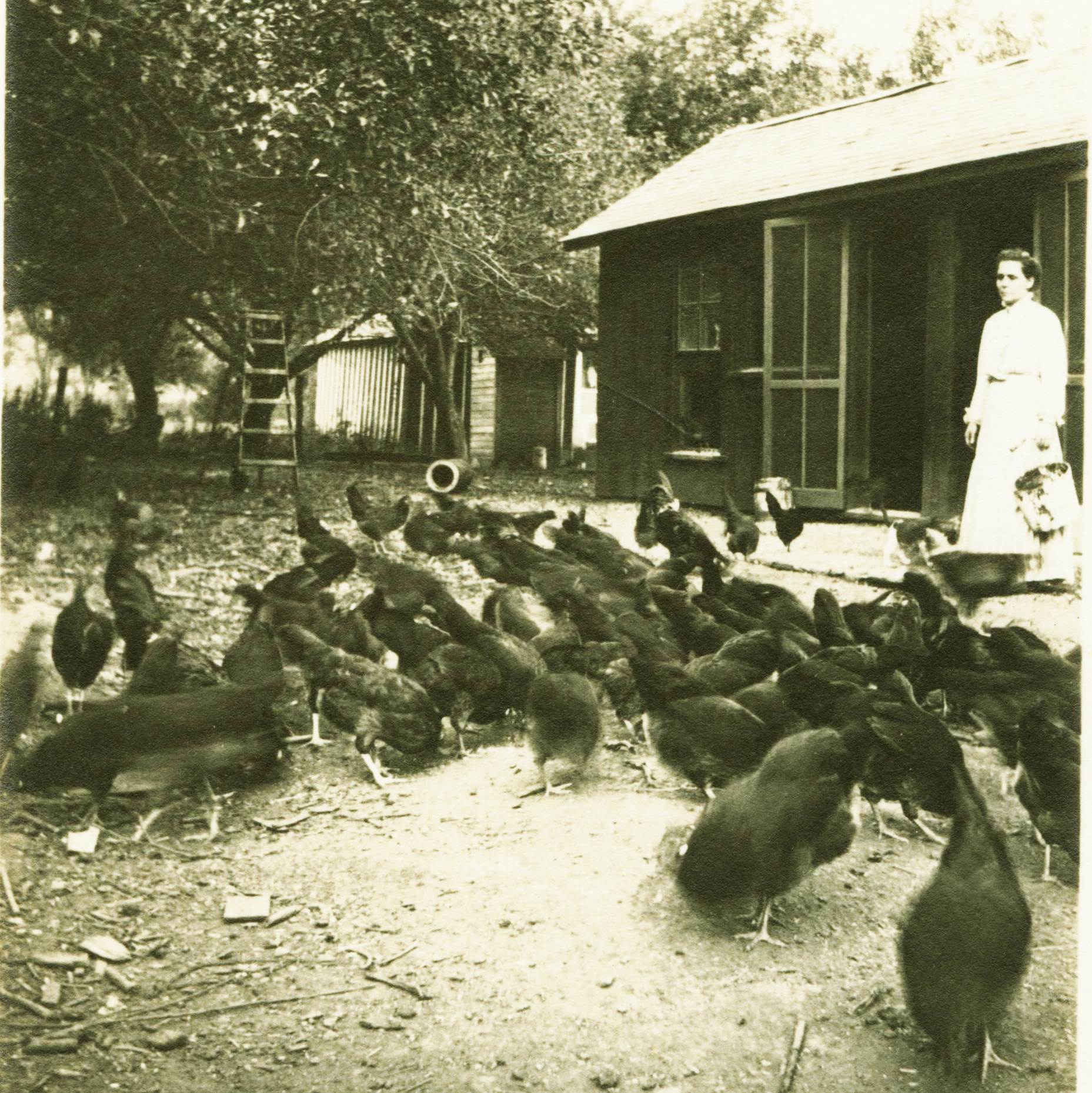 1911 – Maud Rogler with chickens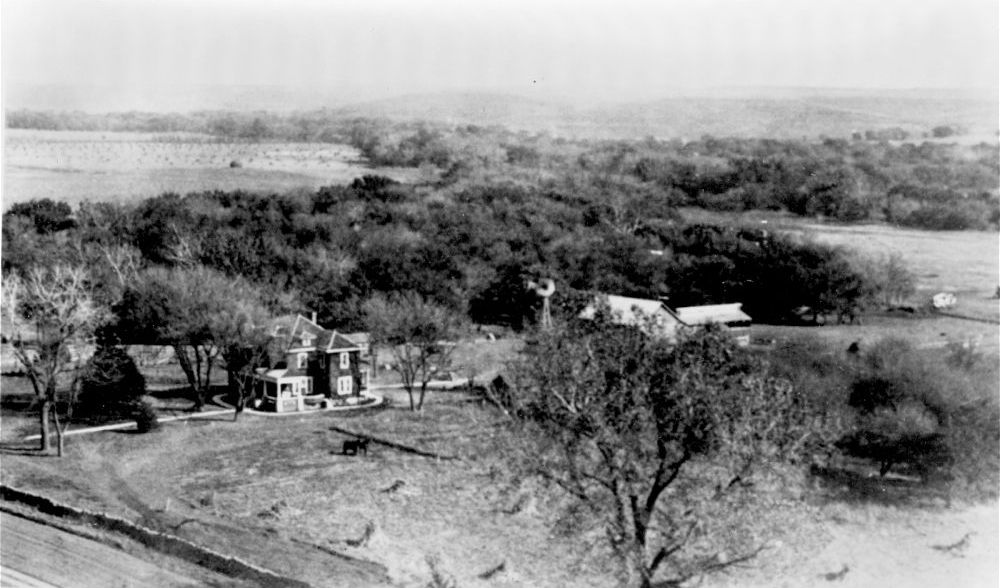 1918 – Pioneer Bluffs in Winter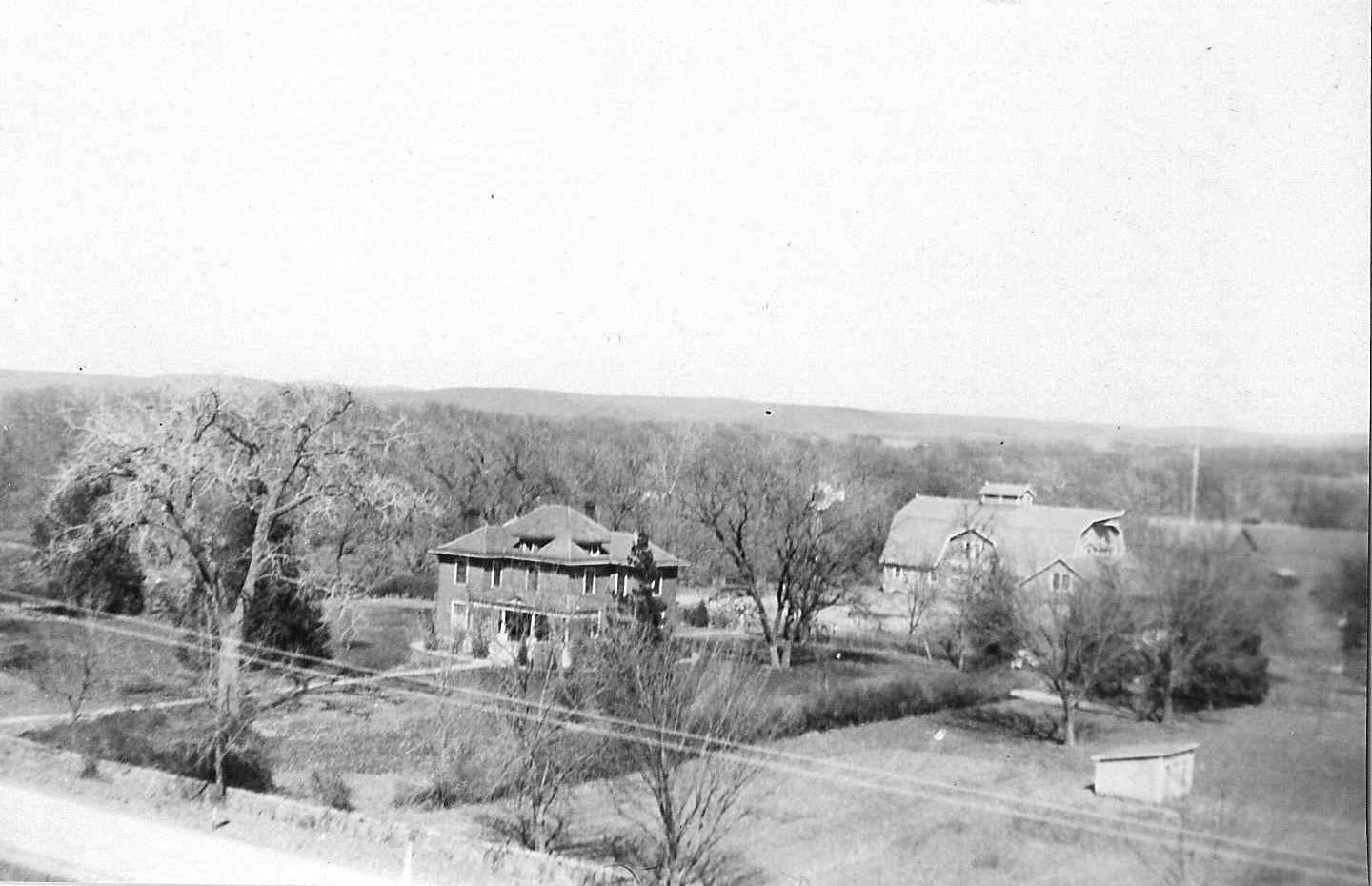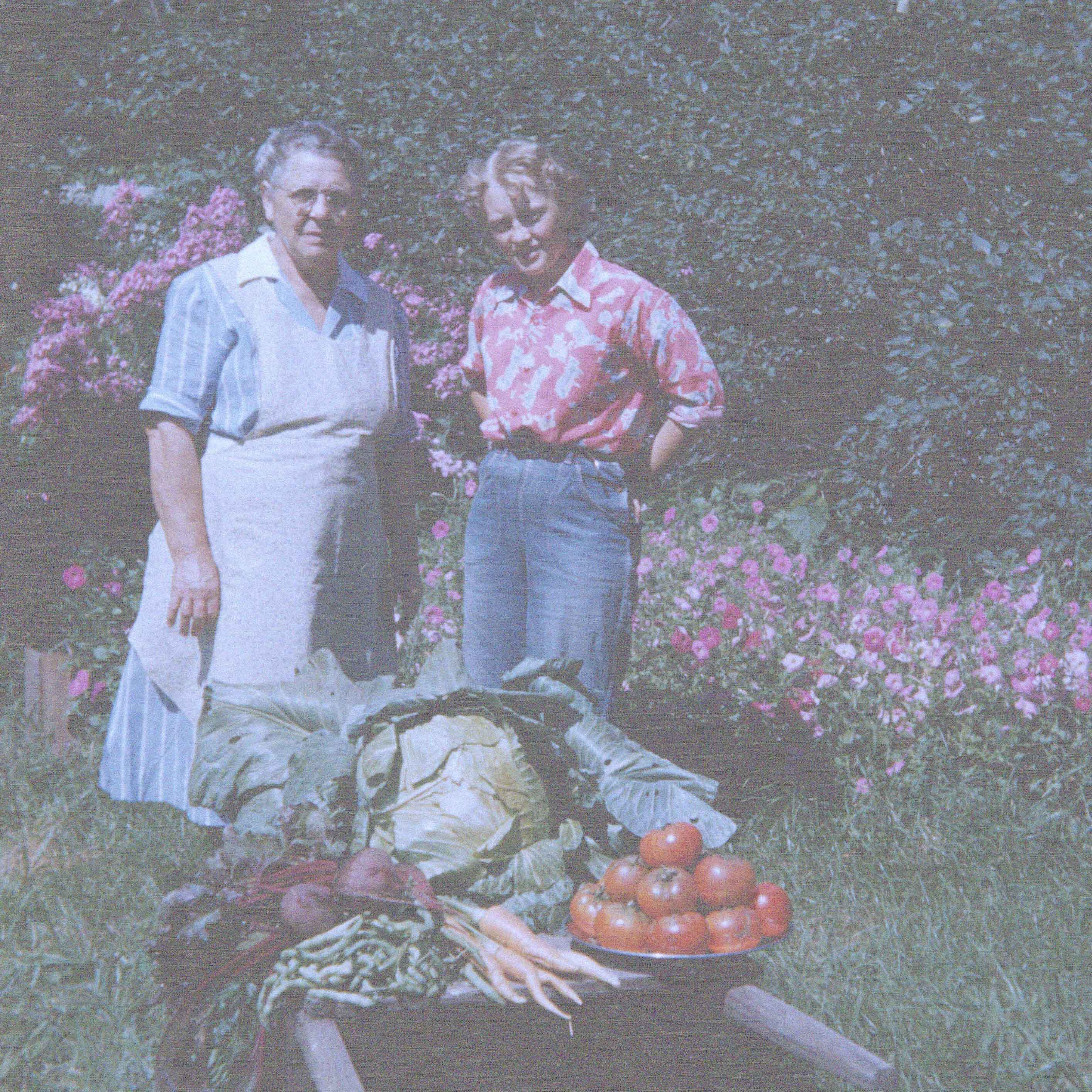 1950 – Maud and Maryanne with produce from their garden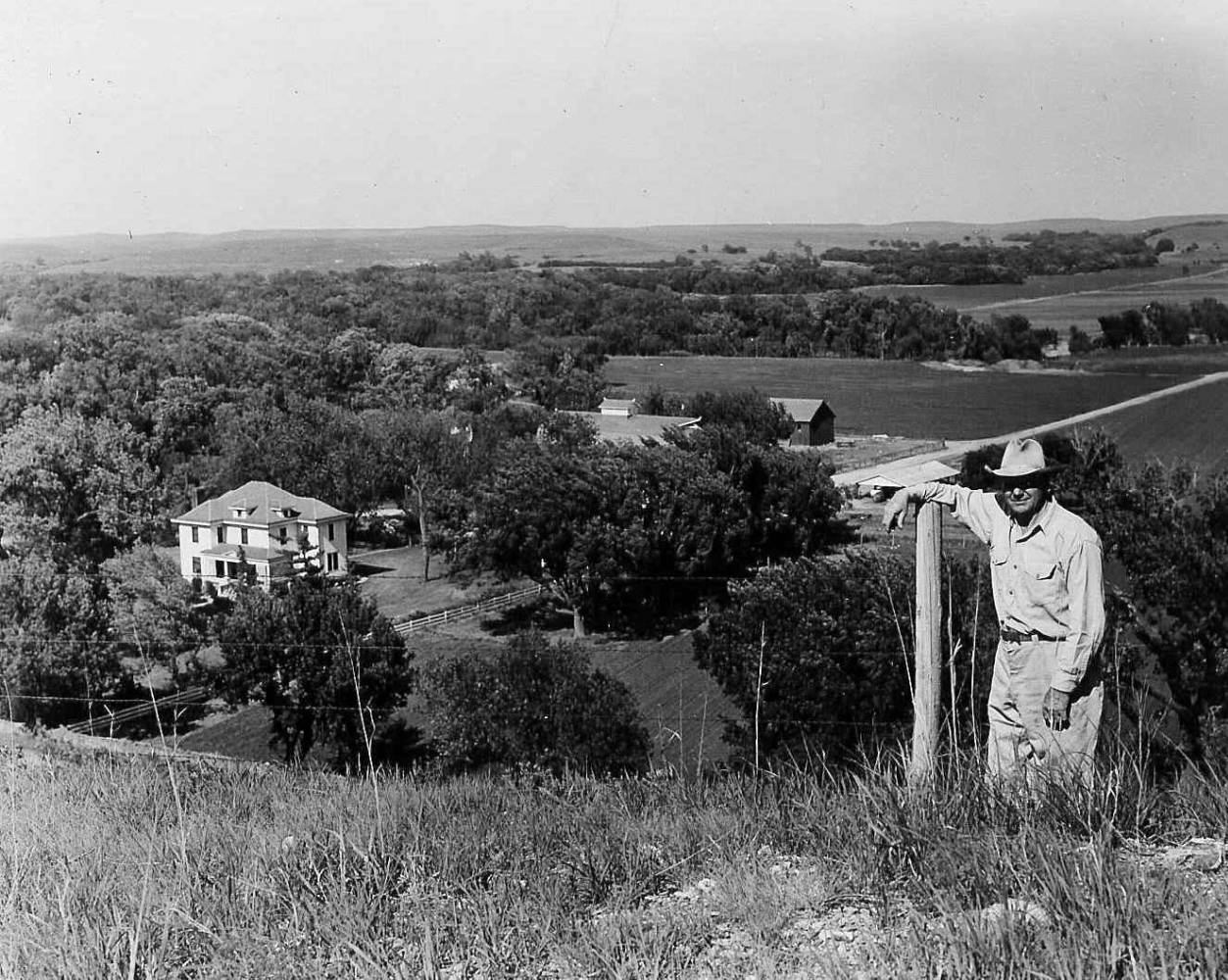 1950 – Henry Rogler with an overlook of the ranch site.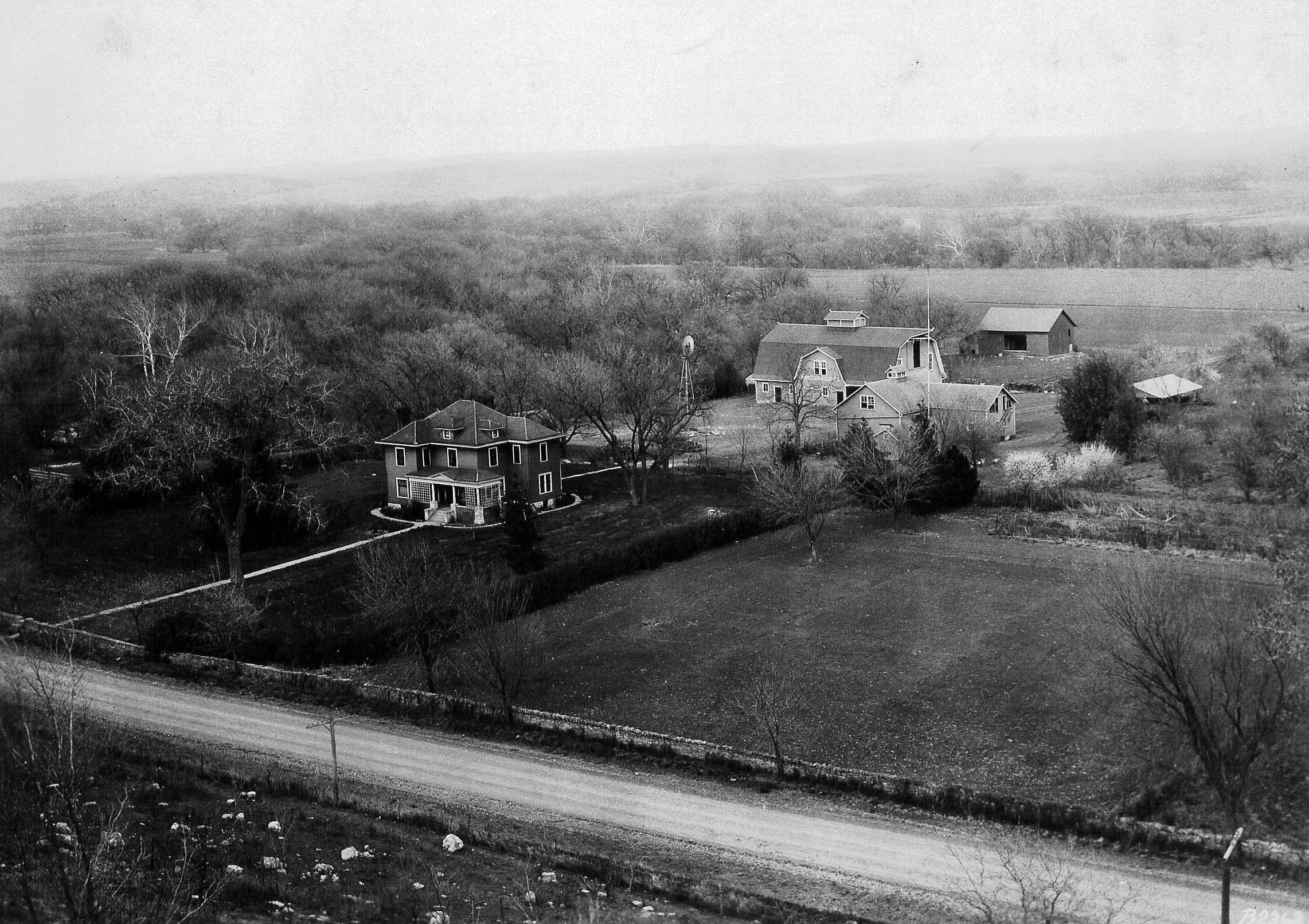 1930 – Looking northeast toward the ranch site.
The Rogler Ranch – a Timeline in Photos