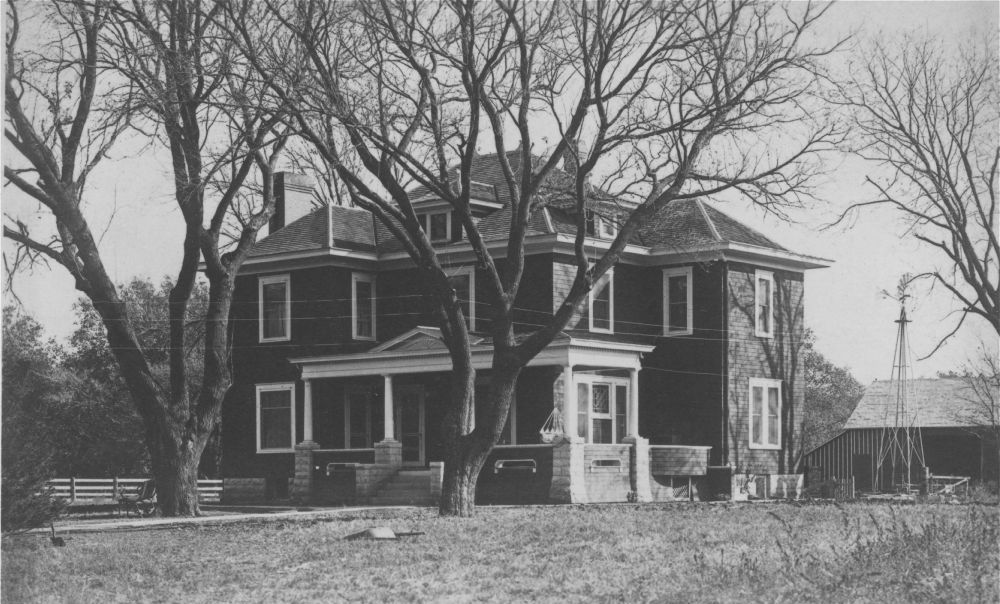 1909 – The new house, just one year old.  It was originally dark green with a white porch and trim.
In the rear is a new Aermotor windmill and the red barn where it stood before being moved east to make room for a large new barn.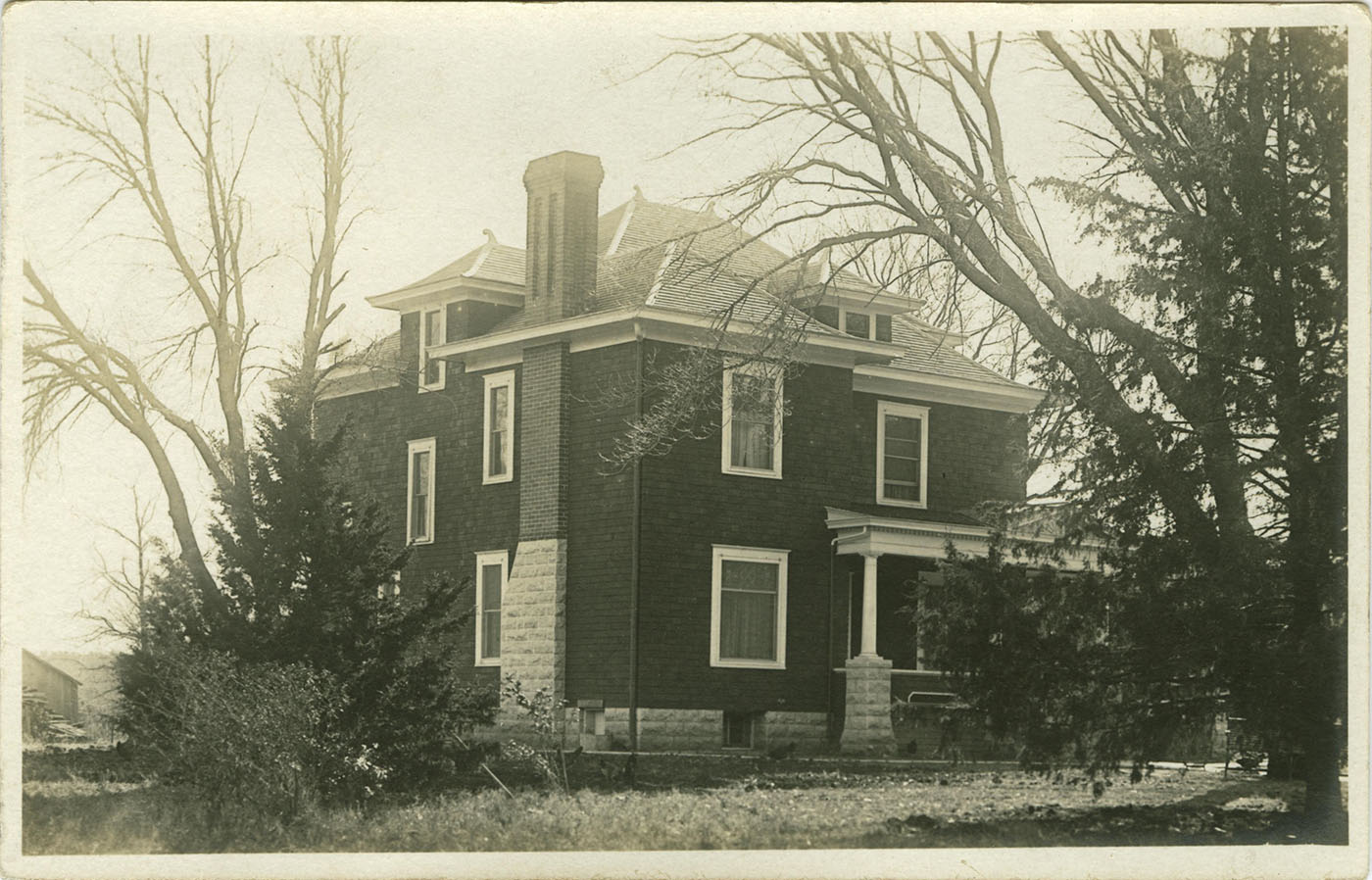 1909 – a view of the new home from the northwest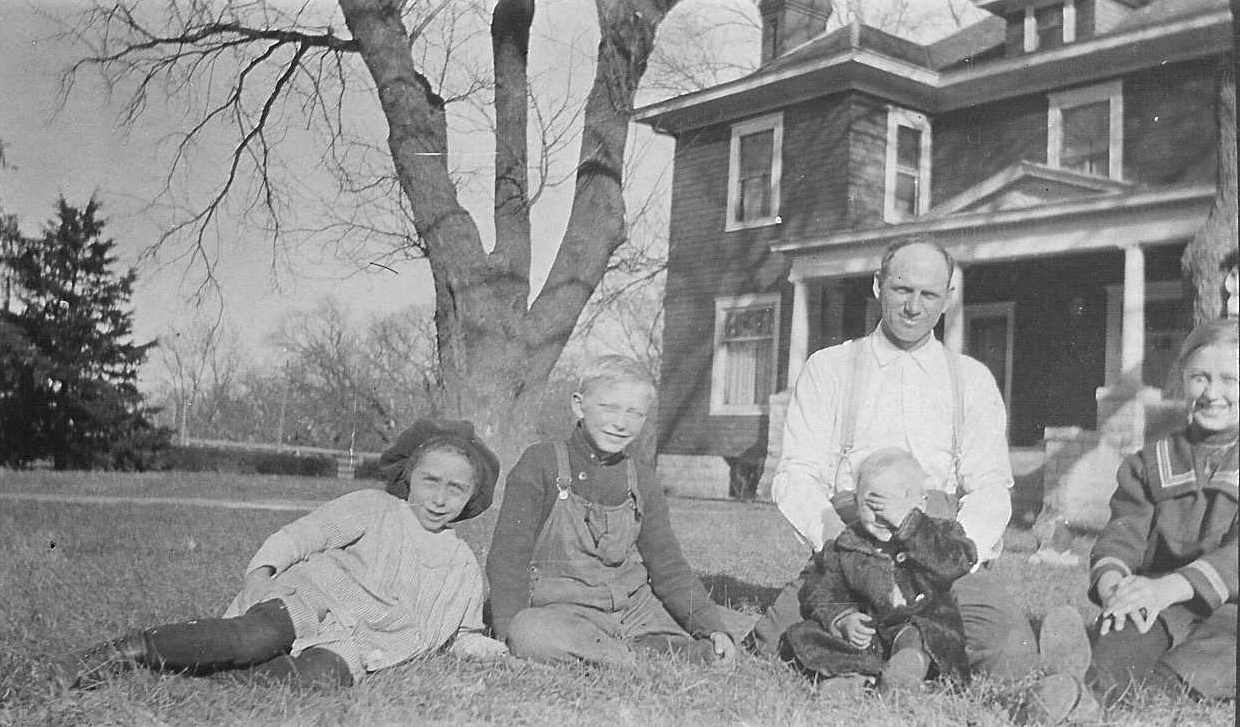 1915 – Irene, Wayne, Henry, George and Helen Rogler relaxing on the grass in front of their home.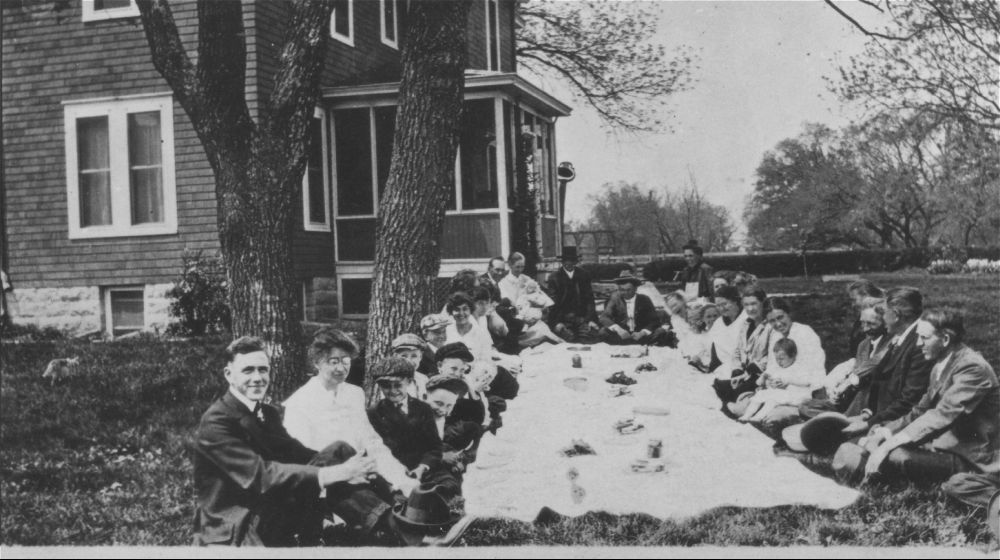 1920ish – Easter picnic in the back yard of the Rogler home.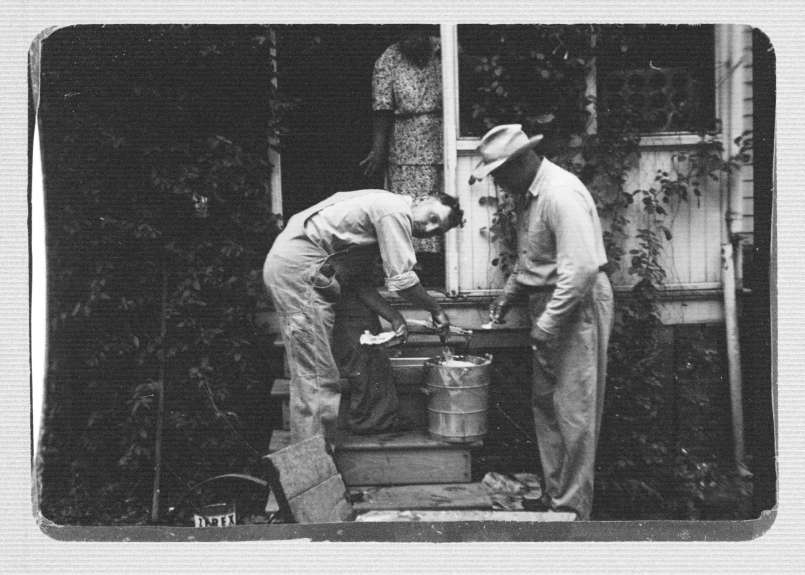 Undated – Wayne Rogler and father making ice cream on the rear steps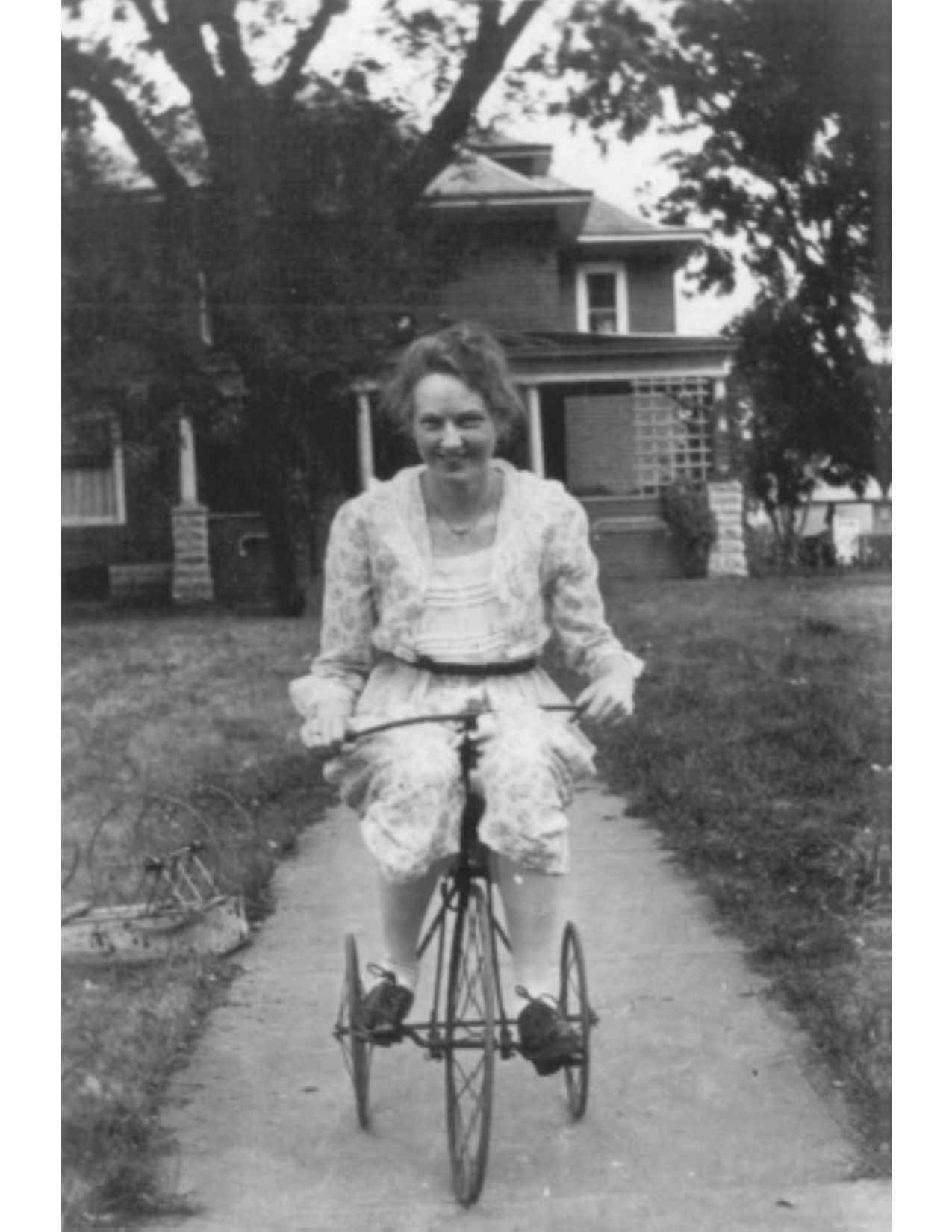 1920 – Maud Rogler rides a bicycle on the front sidewalk of their home.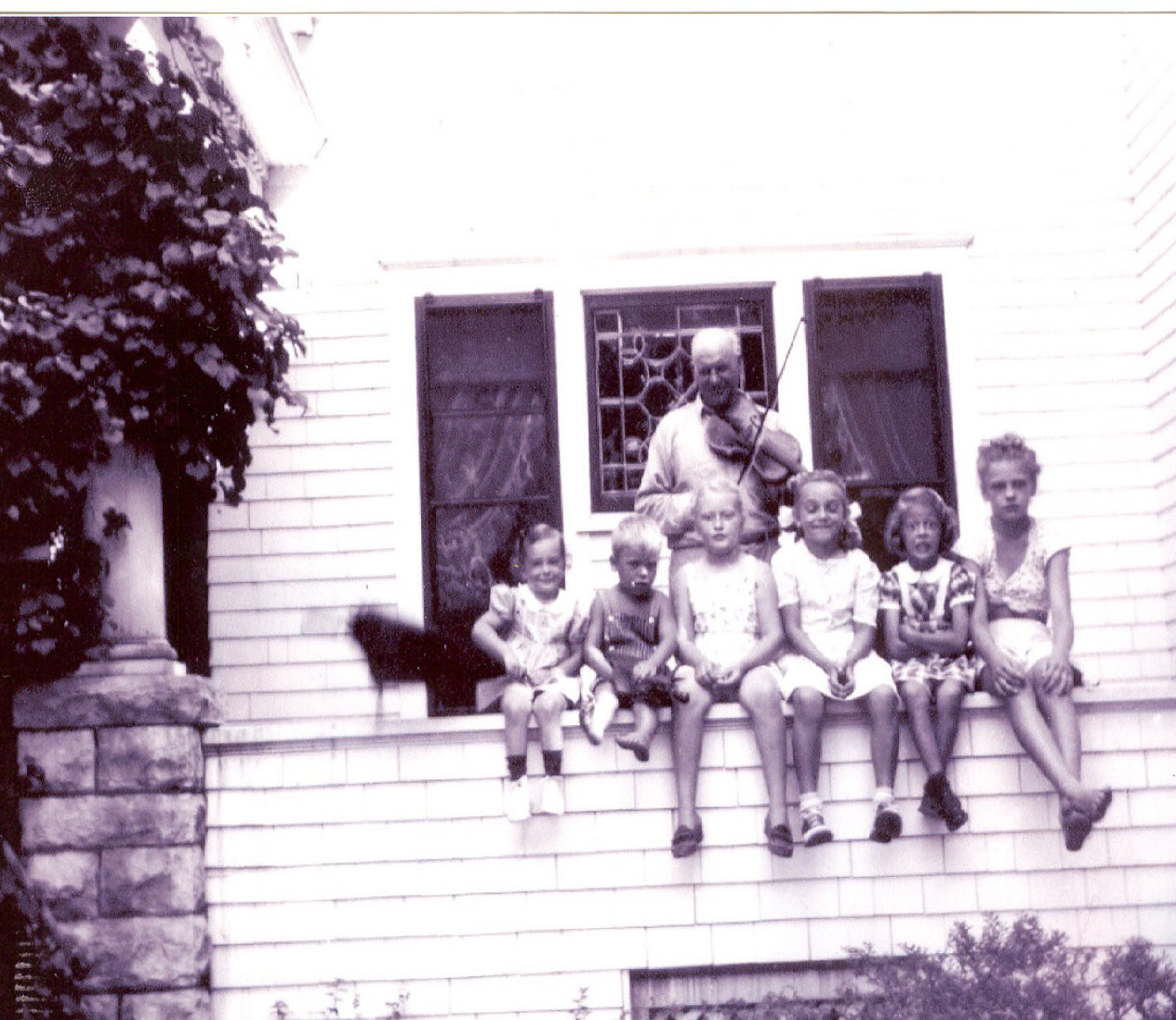 1947 – Henry Rogler plays his fiddle for the kids, Susan, VIctor, MaryAnn, Helen, Joan and Patti (left to right).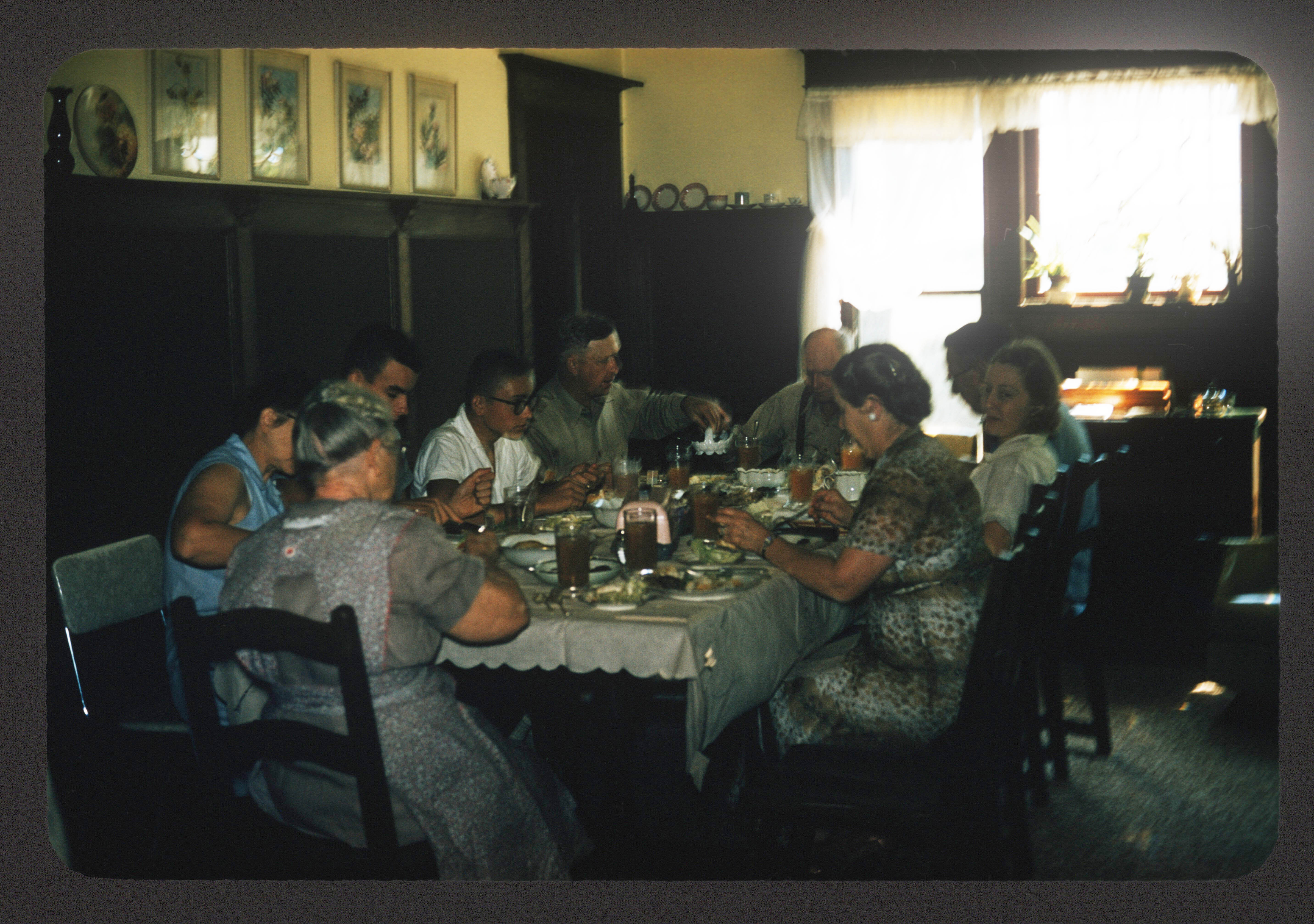 1957 – Wayne and Irene Rogler with family members at dinner inside the home's dining room.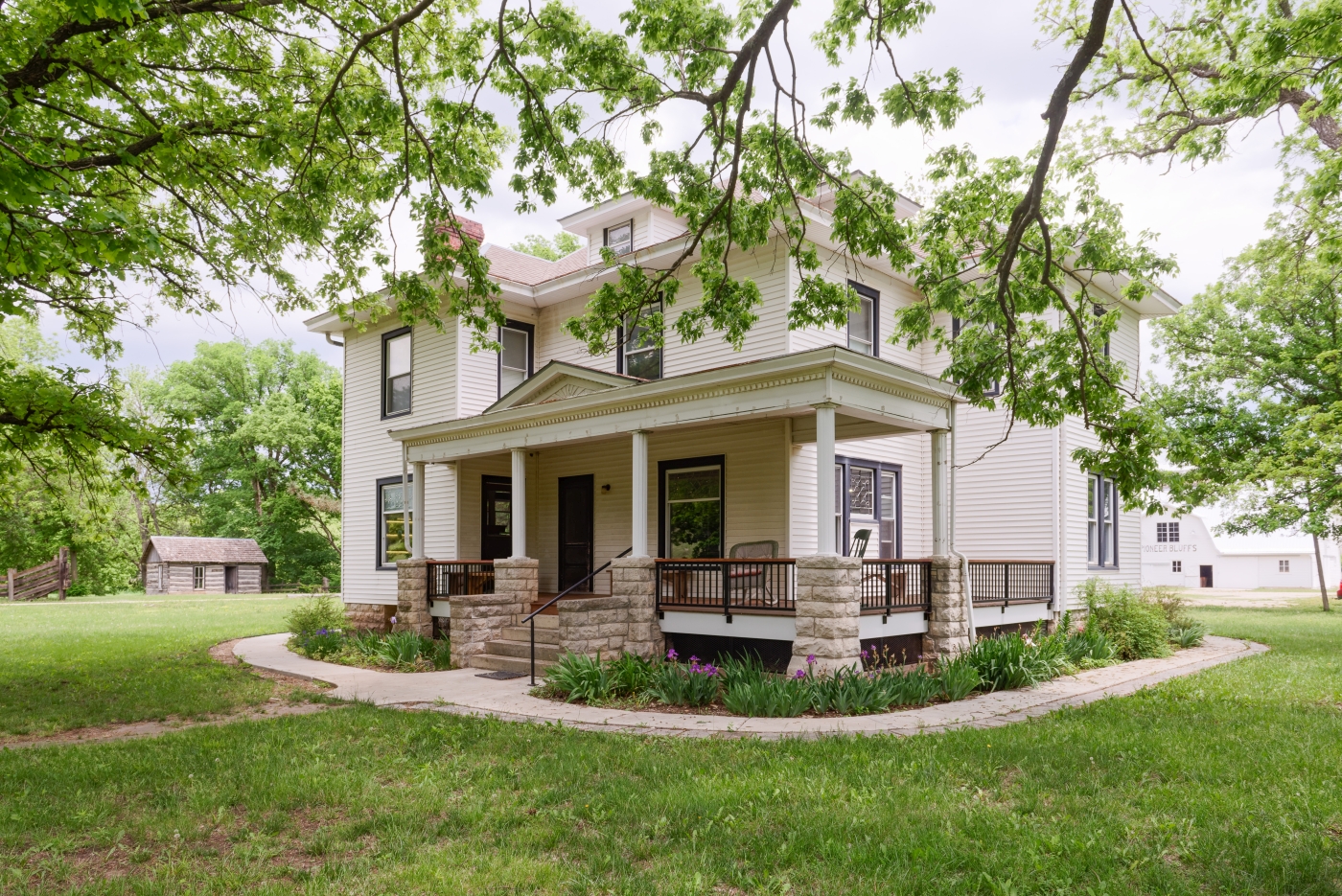 2019 – The Rogler home as it stands today, offering a warm welcome to visitors as they explore the Flint Hills Scenic Byway which passes by its front yard.
The Rogler Family Home – constructed in 1908
Henry and Maud (Sauble) Rogler raised their family in this four-square style home. The house was originally dark green with a white porch and trim. In 1940 the house was painted white with black trim.