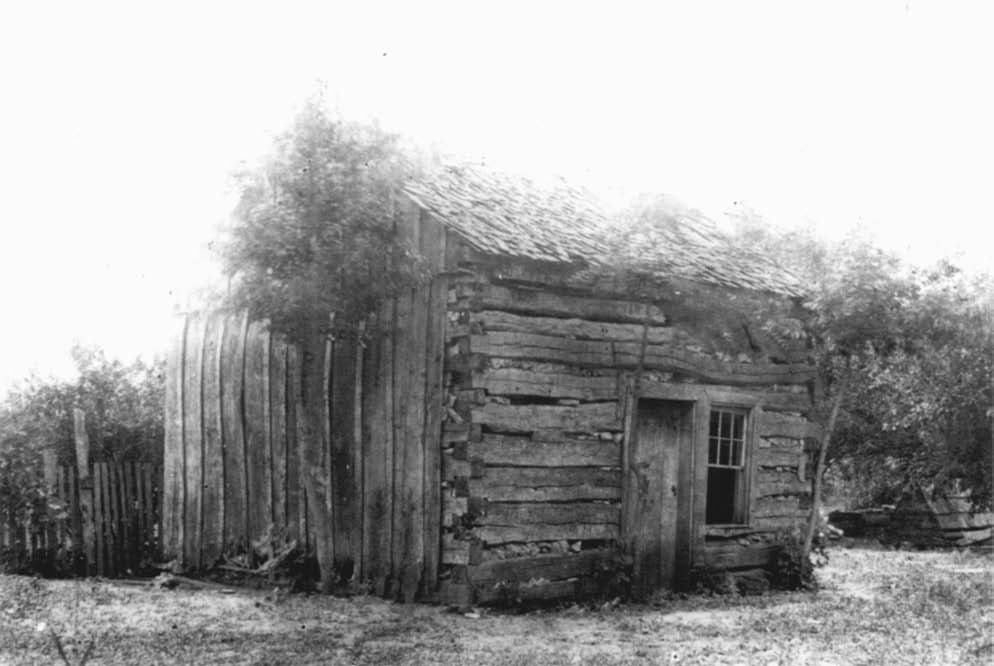 1859 – Said to be the original log cabin built by Charles Rogler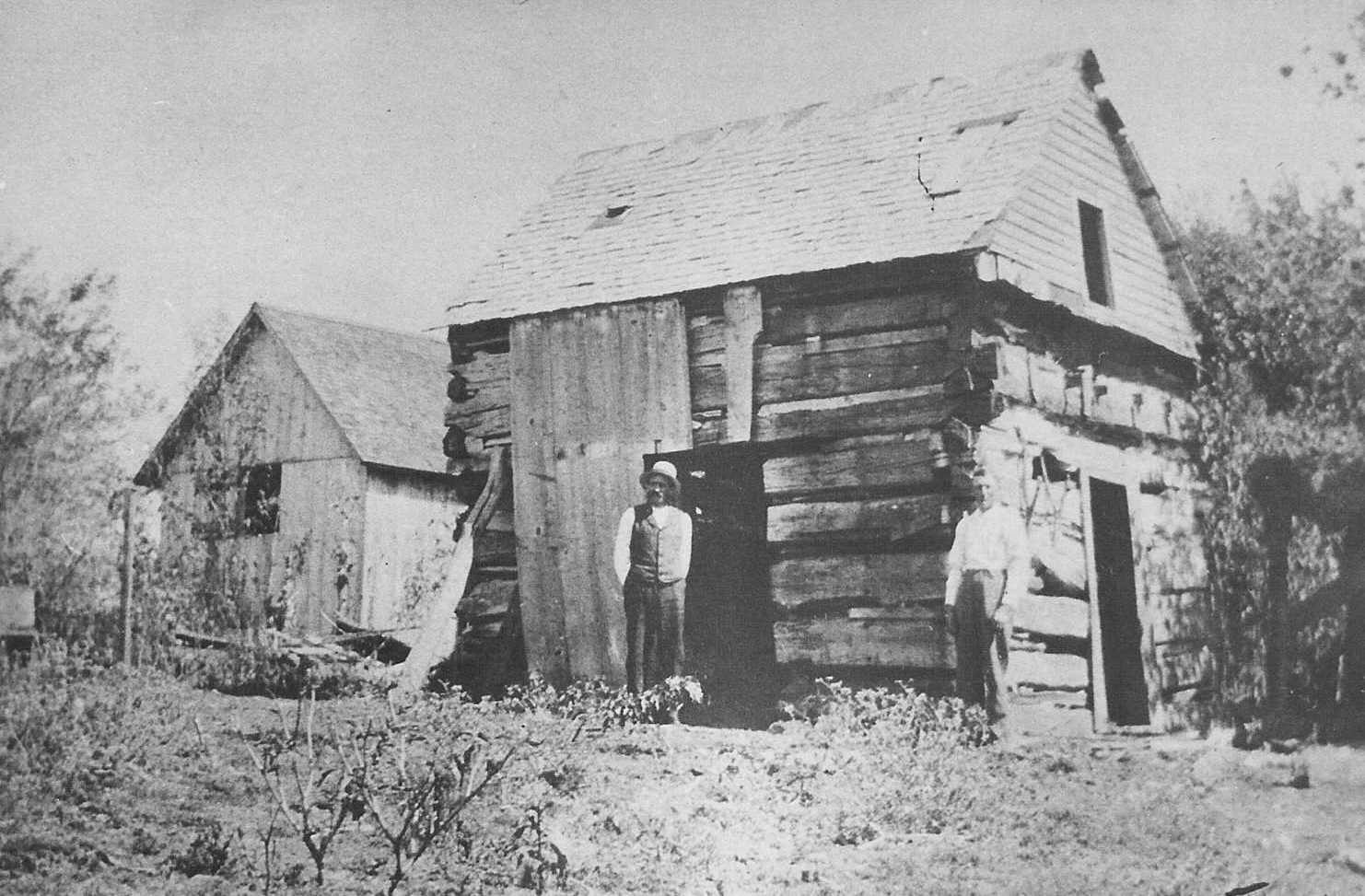 1862 – Earl Rogler and Nichol-Gosler in front of what may be John Rogler cabin and homestead.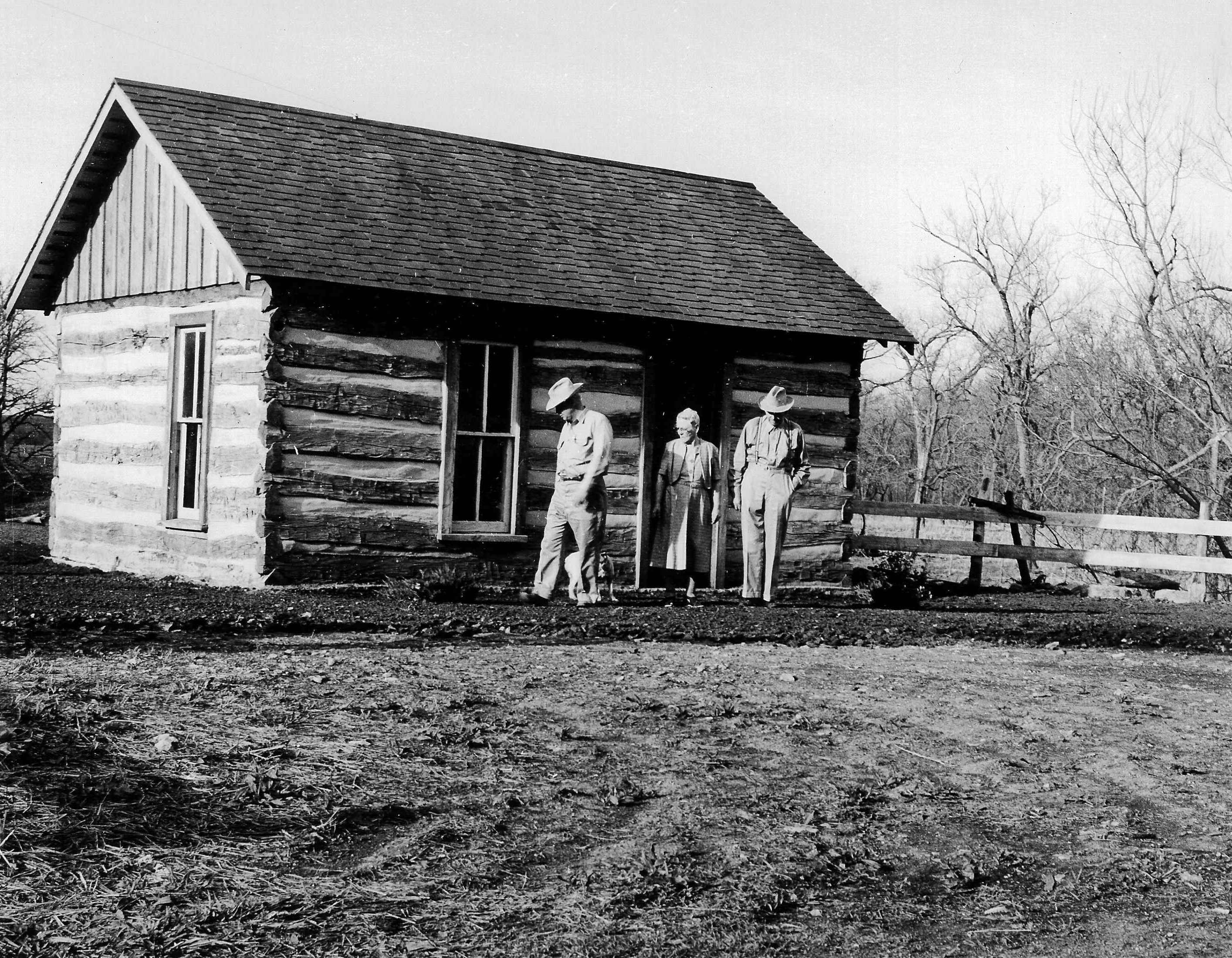 1960 – The Roglers inspect a log cabin moved in from another Rogler family's plot. The Commemorative Log Cabin was restored in 1960 from one of the original Rogler cabins built after the family settled in the area in 1859.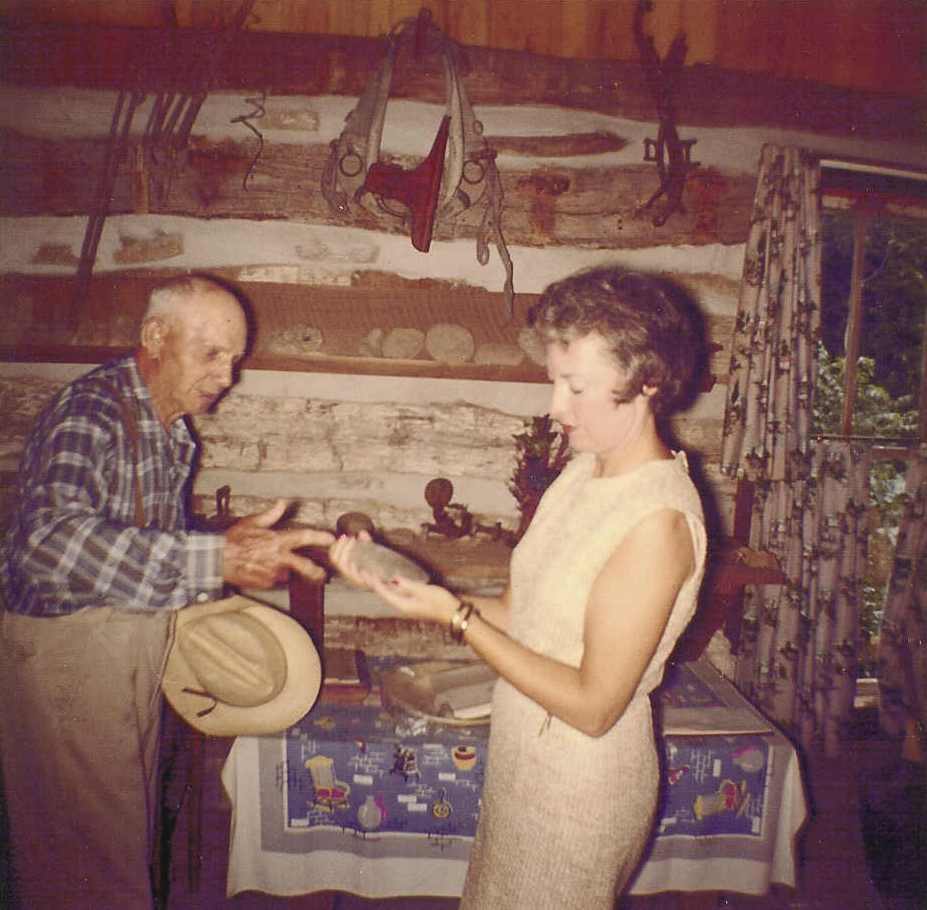 1963 – Henry Rogler and Jane Folsom in the cabin interior.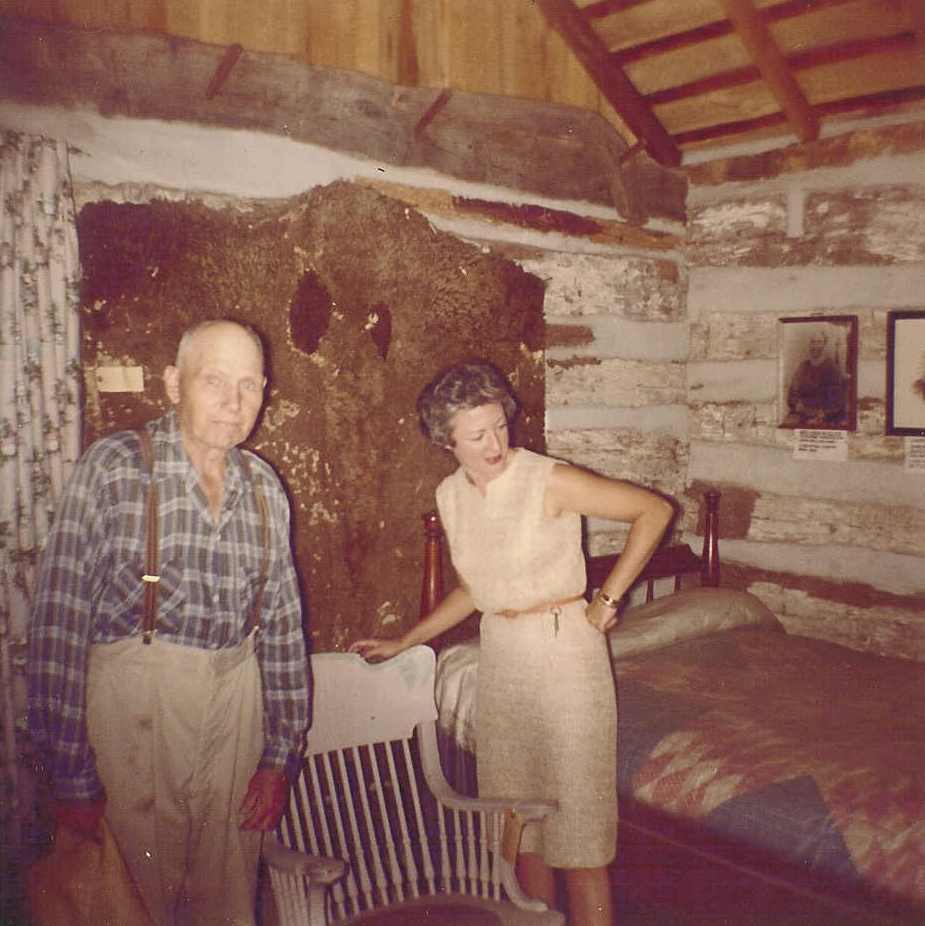 1963 – another photo from the cabin interior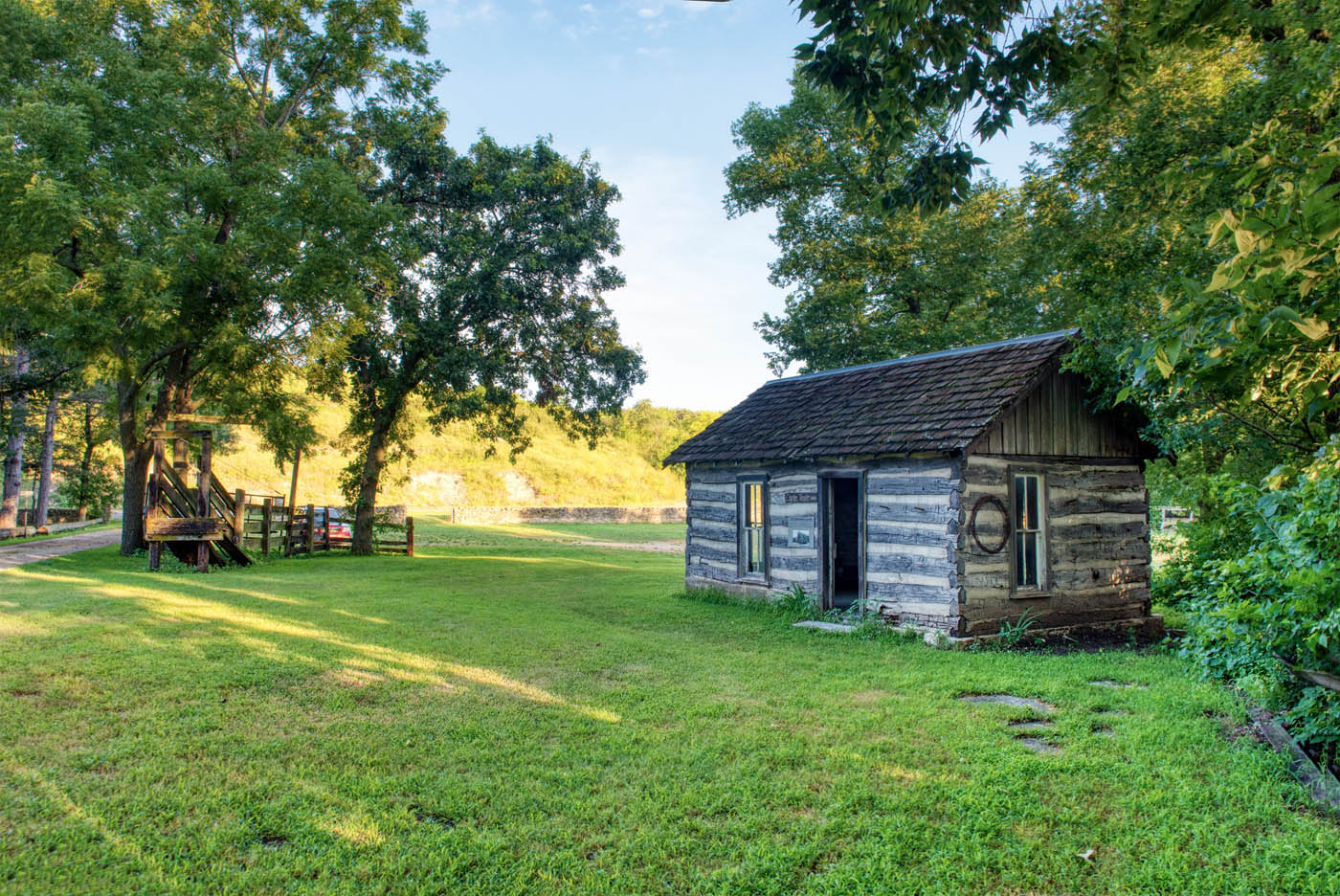 2019 – The commemorative log cabin
The Log Cabin –  built after 1859, restored in 1960