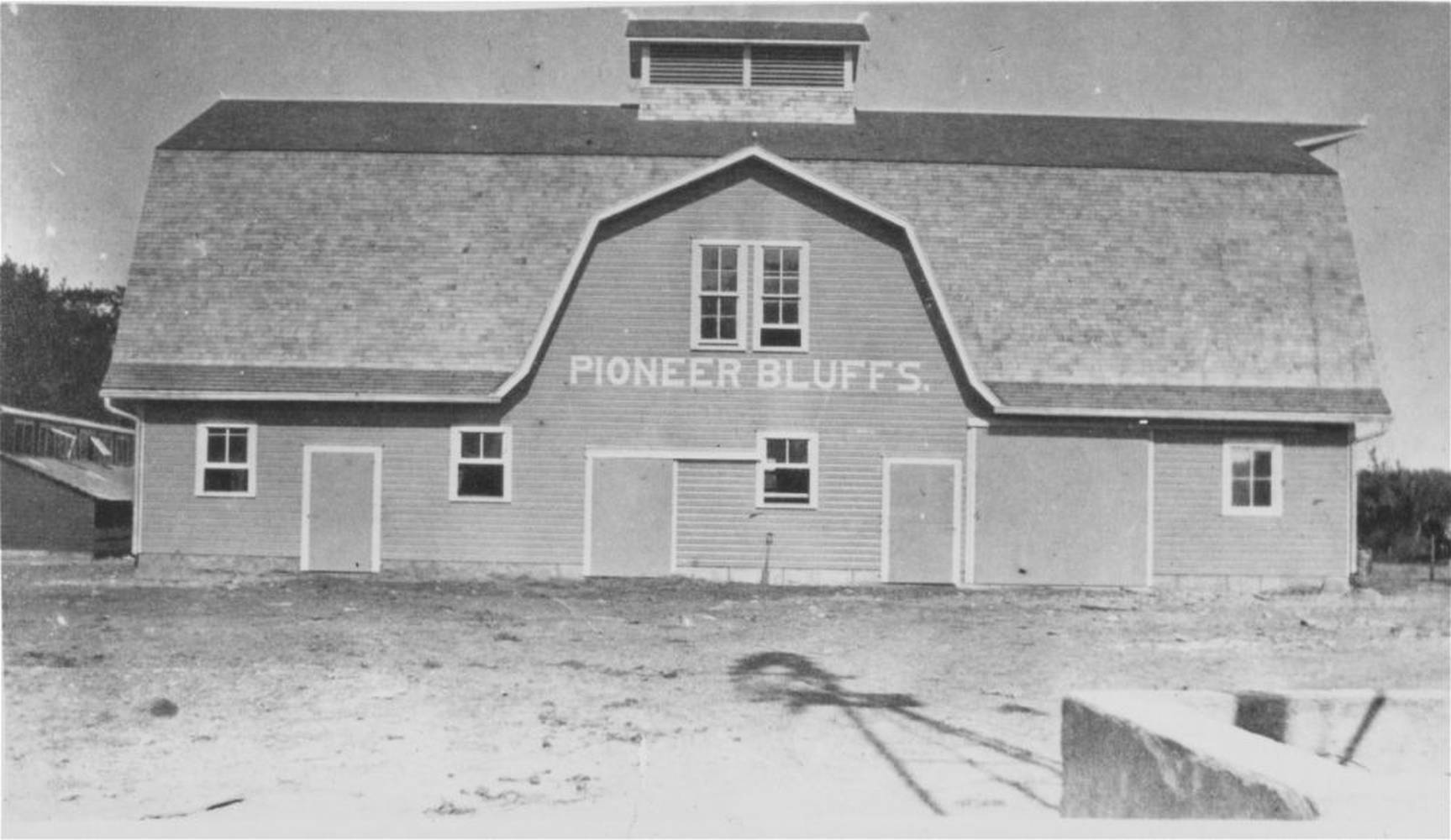 In 1908 the Roglers started an 8 year project.  The 1872 home would be replaced and the original barn moved east to make room for this grand, new building shown here shortly after completion in 1915.  The original paint scheme was gray with white trim and had a wooden shingle roof.
Over the years the main barn has become the most publicly recognized symbol for Pioneer Bluffs.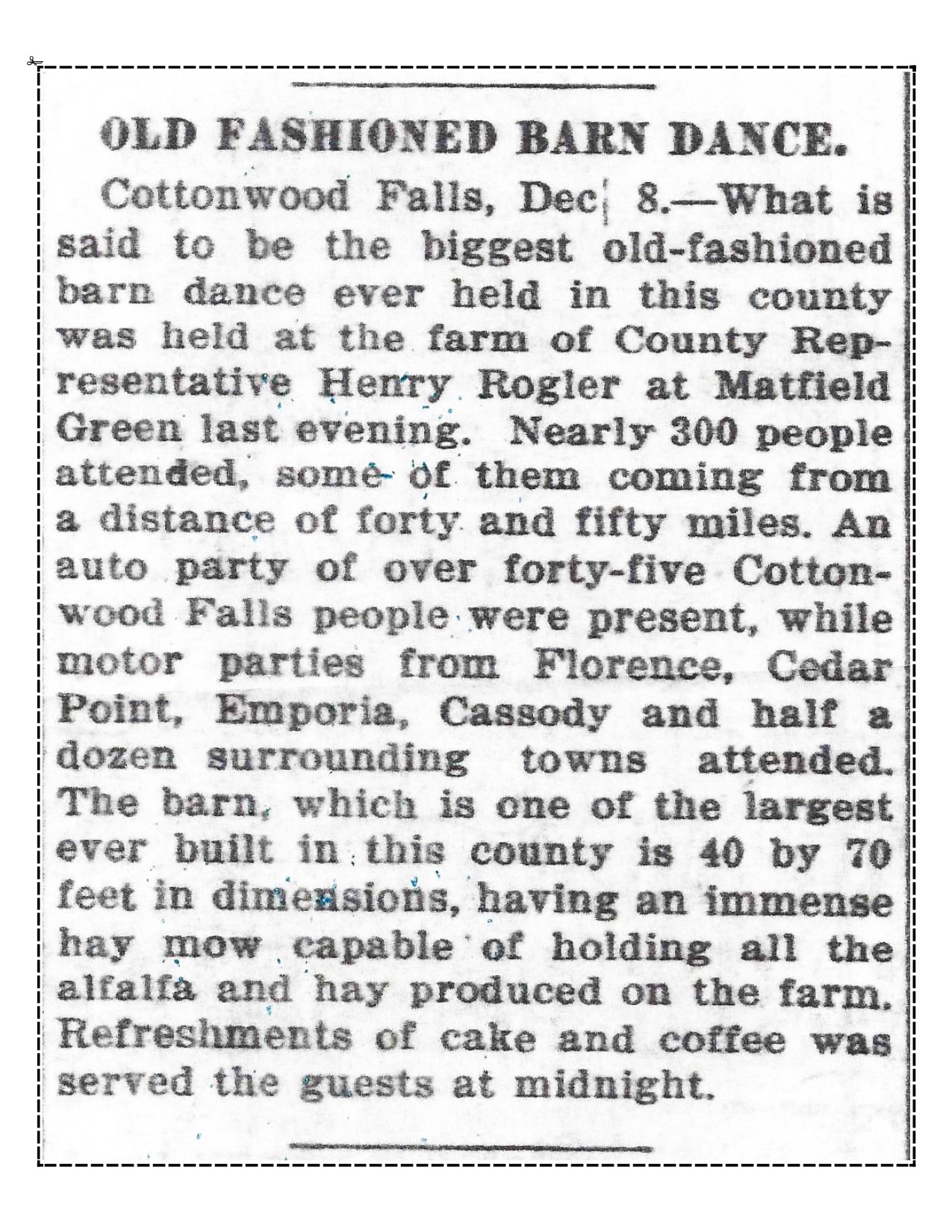 1915 – A newspaper clipping announcing a dance in the new Rogler barn.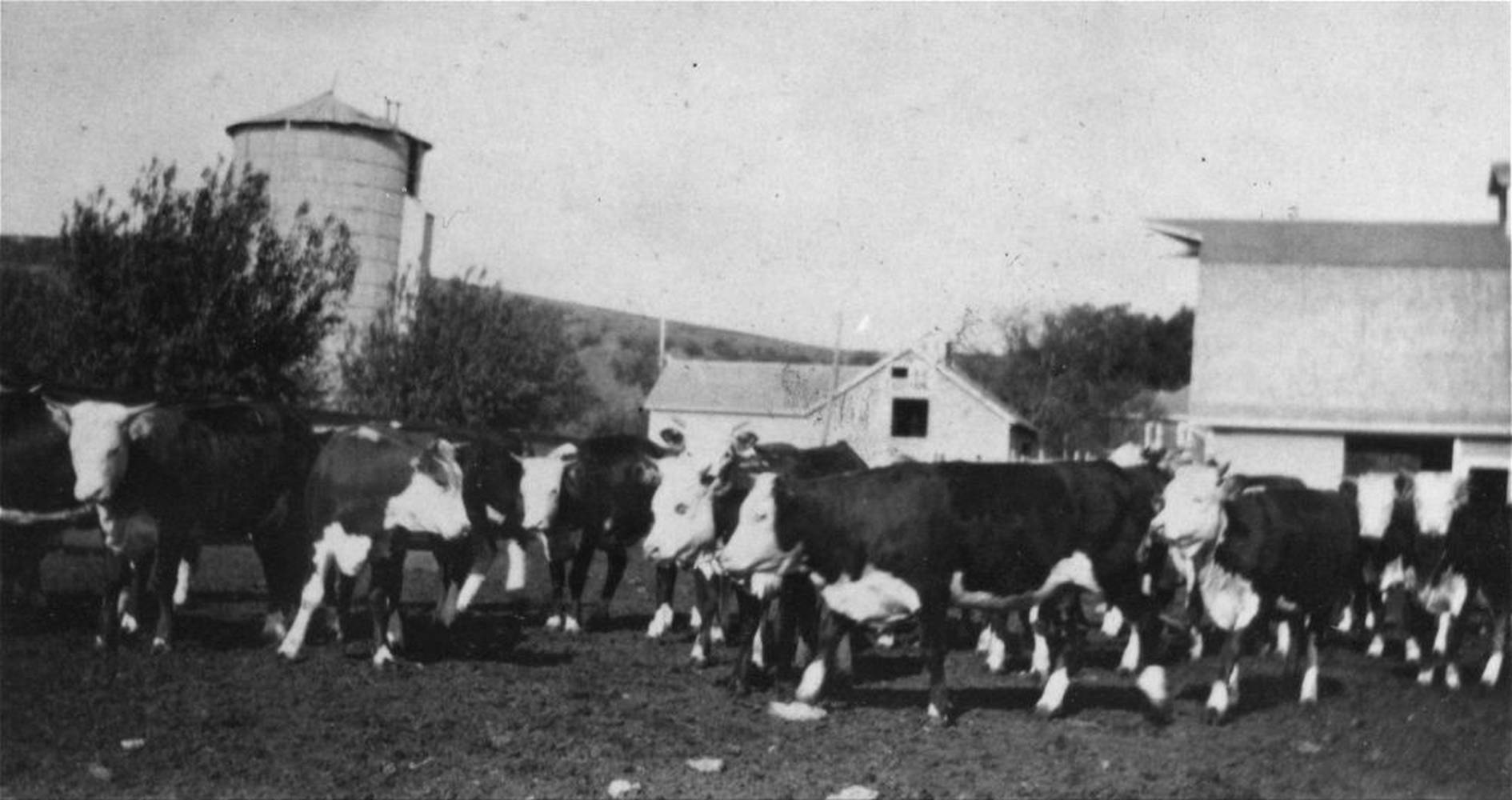 1916-1918 – A view looking west from toward the main barn over a group herefords in the coral. The top of the granary shows at center. At left is a grain silo that no longer exists.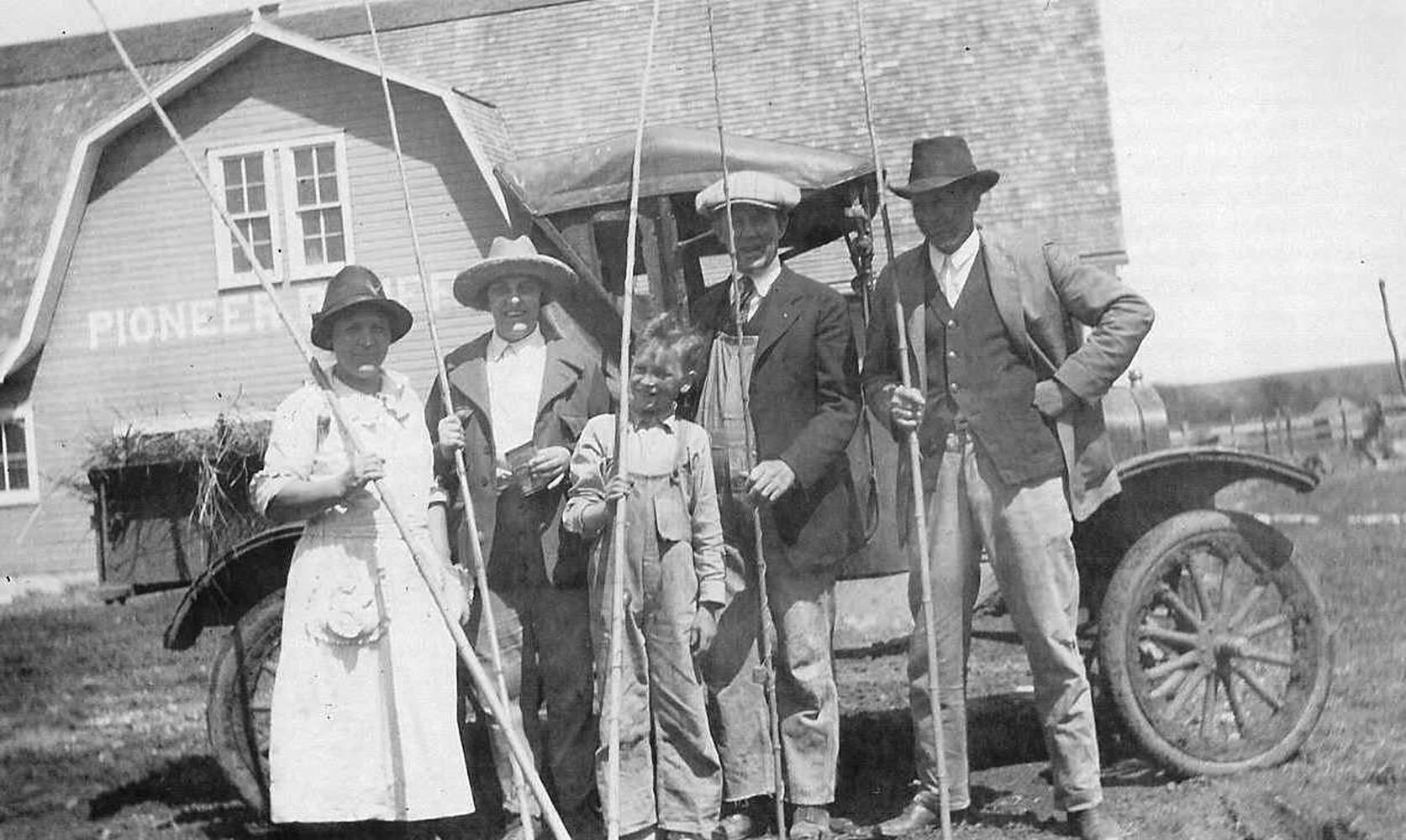 In front of the main barn in 1919, the Roglers and Applegates prepare for a fishing trip.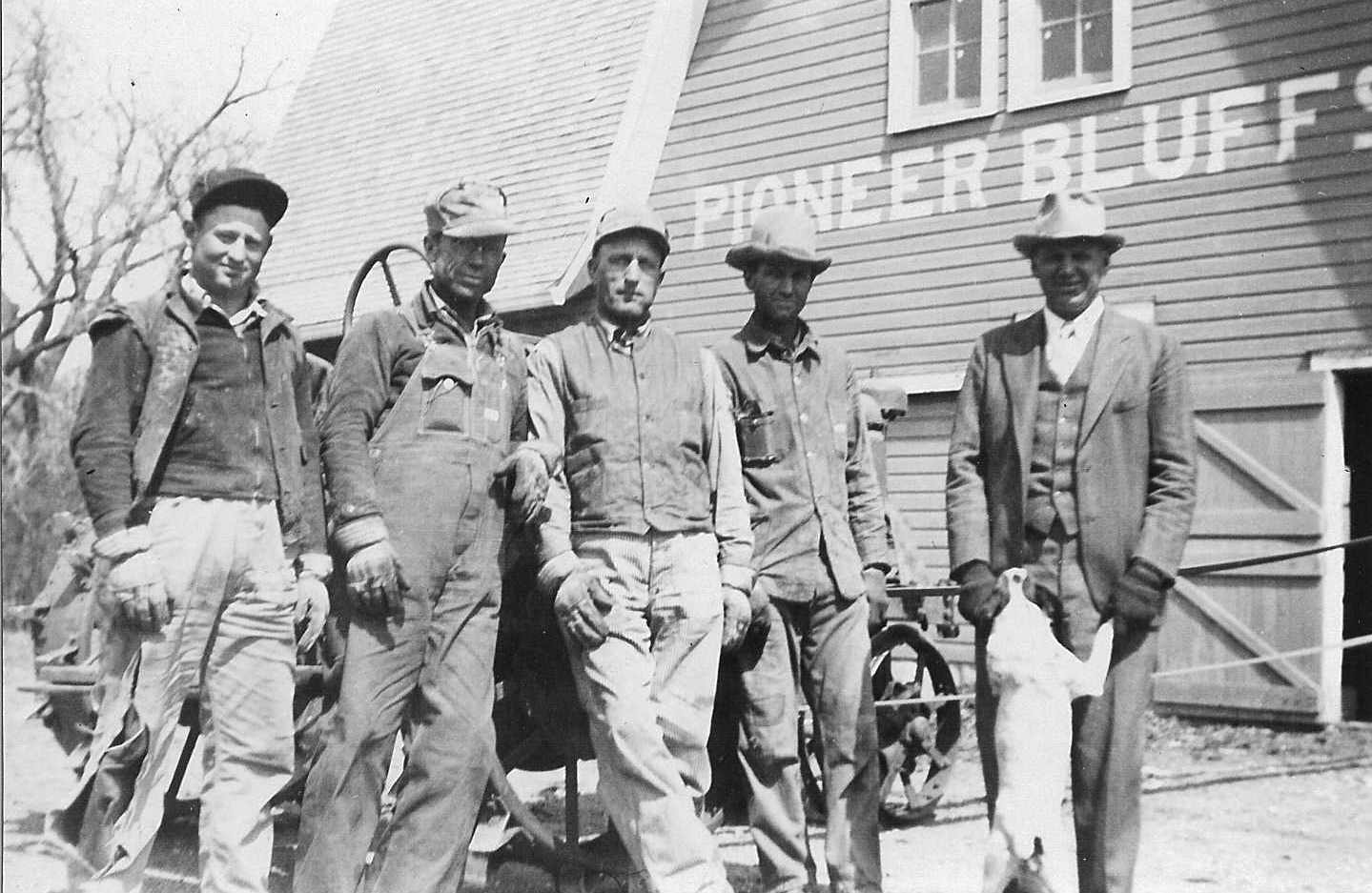 1936 – Kenneth Robertson, Joe King, Kay Golden, Oscar Butters, Henry Rogler stand for a photo in front of the main barn.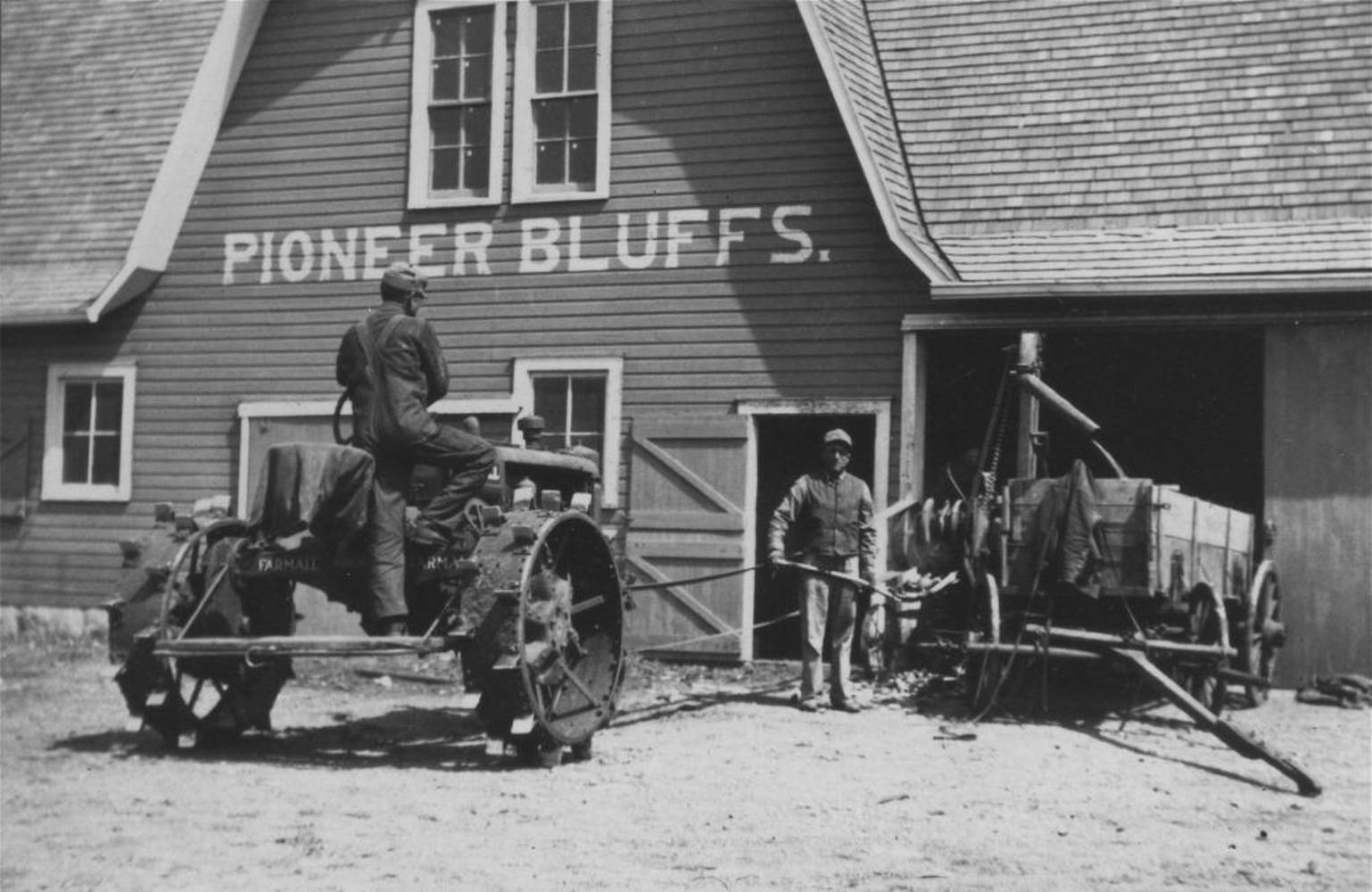 1936 – Joe King and Kay Golden in front of the main barn.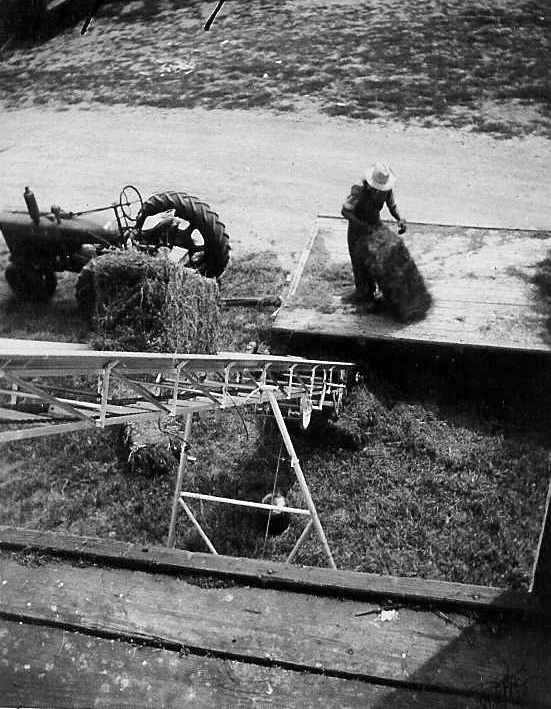 1949 – Looking down from the hayloft door during haying season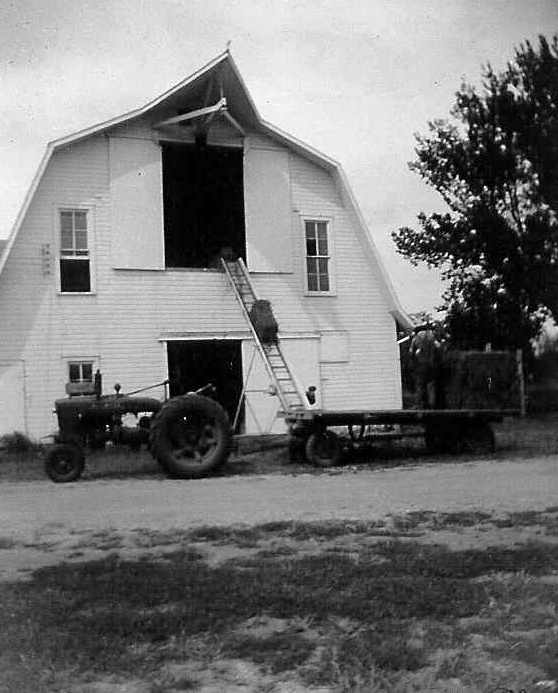 1949 – Hay is loaded into the hayloft of the barn, now painted white.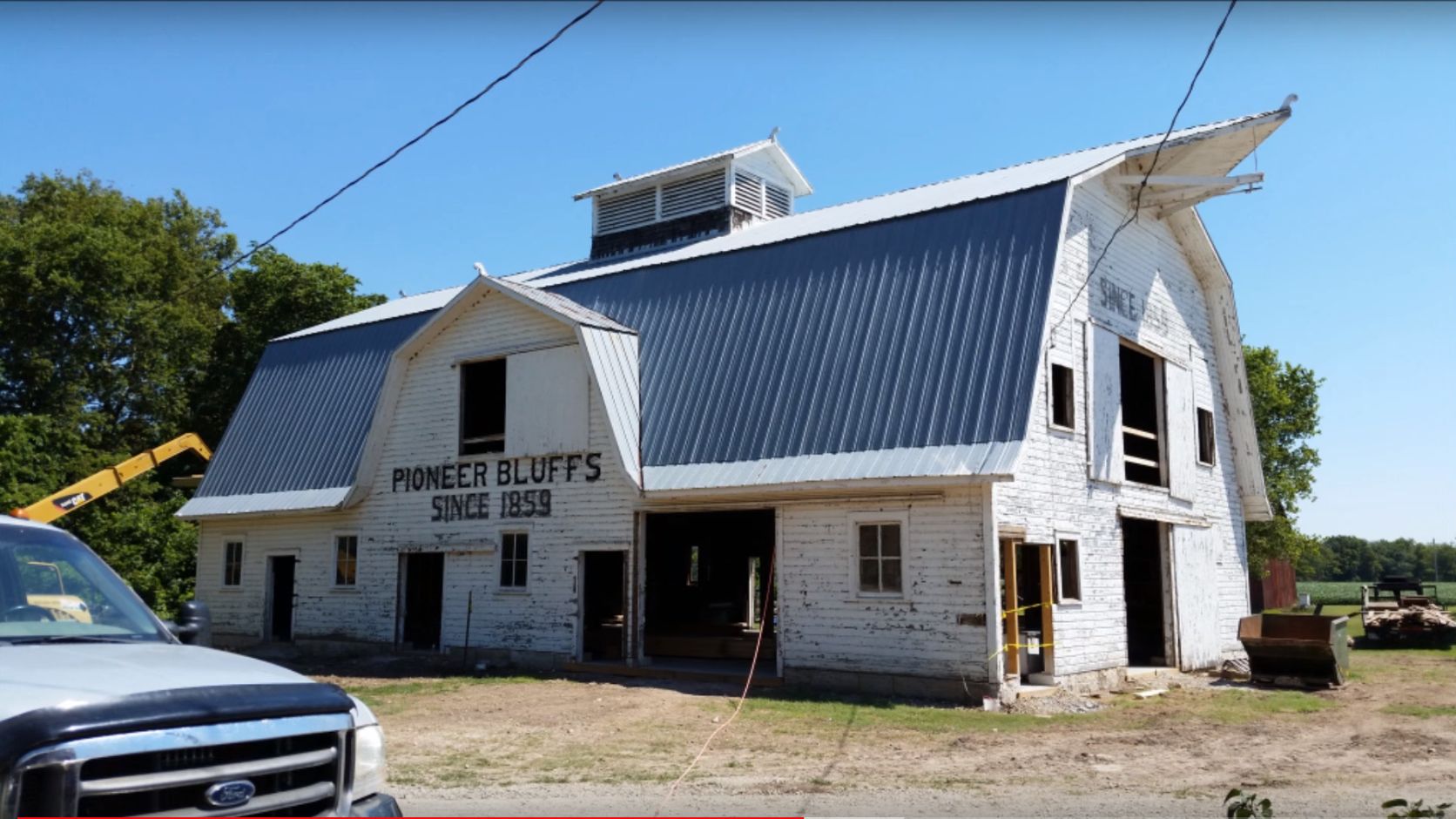 In 2015 the old barn received some tender loving care, an extensive renovation to strengthen its infrastructure and capacity to host public events.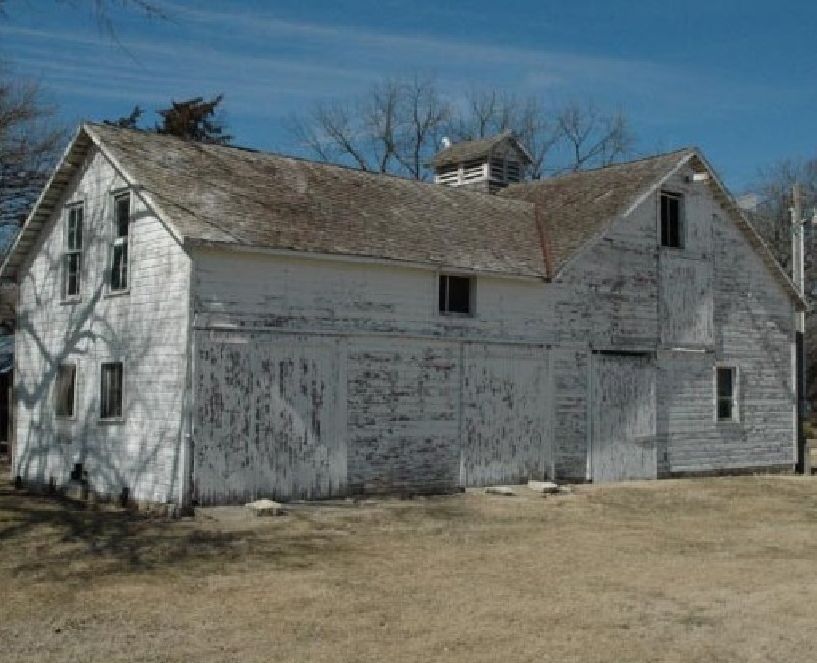 2008 – The century old barn is showing lots of character and is ready for extensive repairs.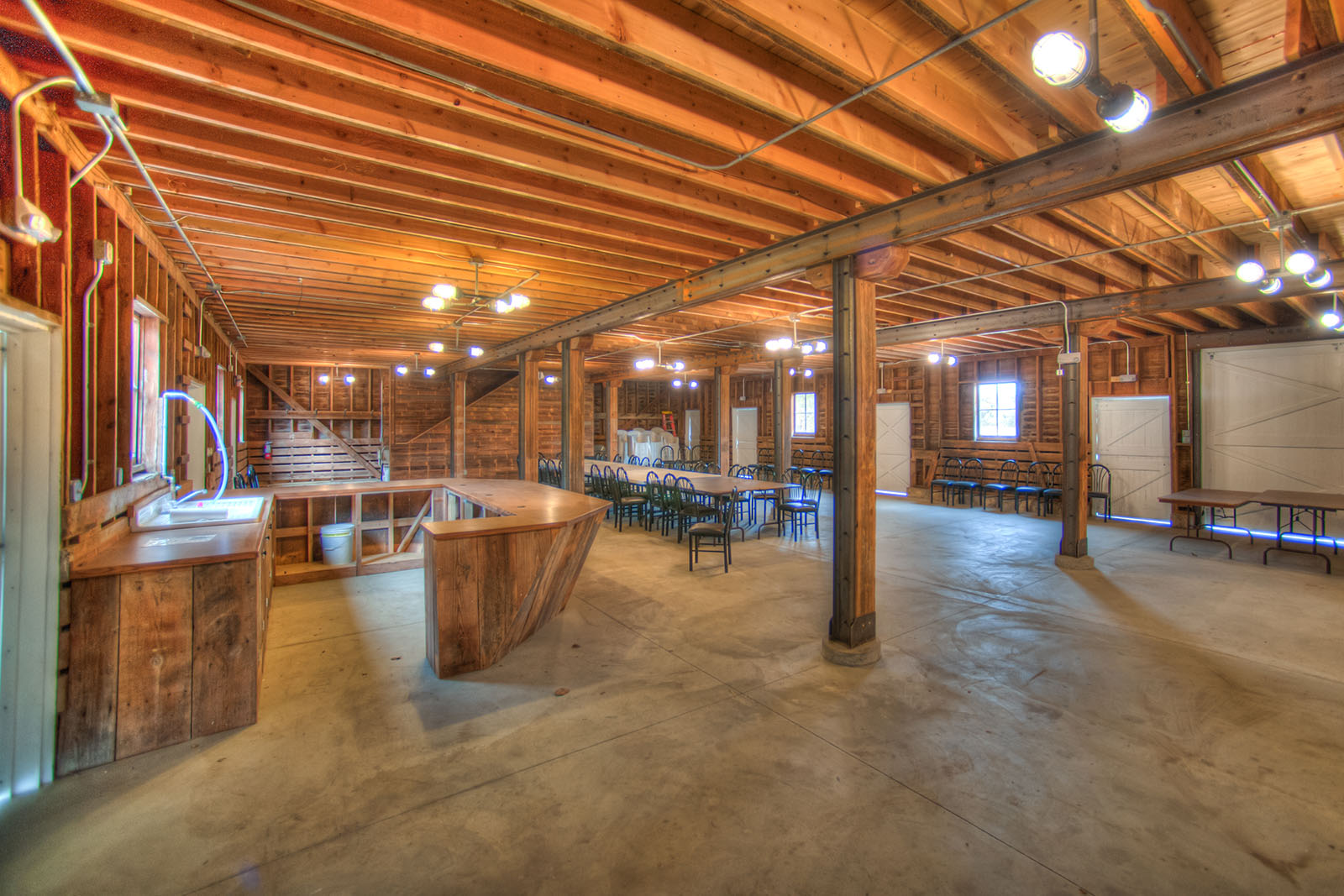 The first floor of the renovated main barn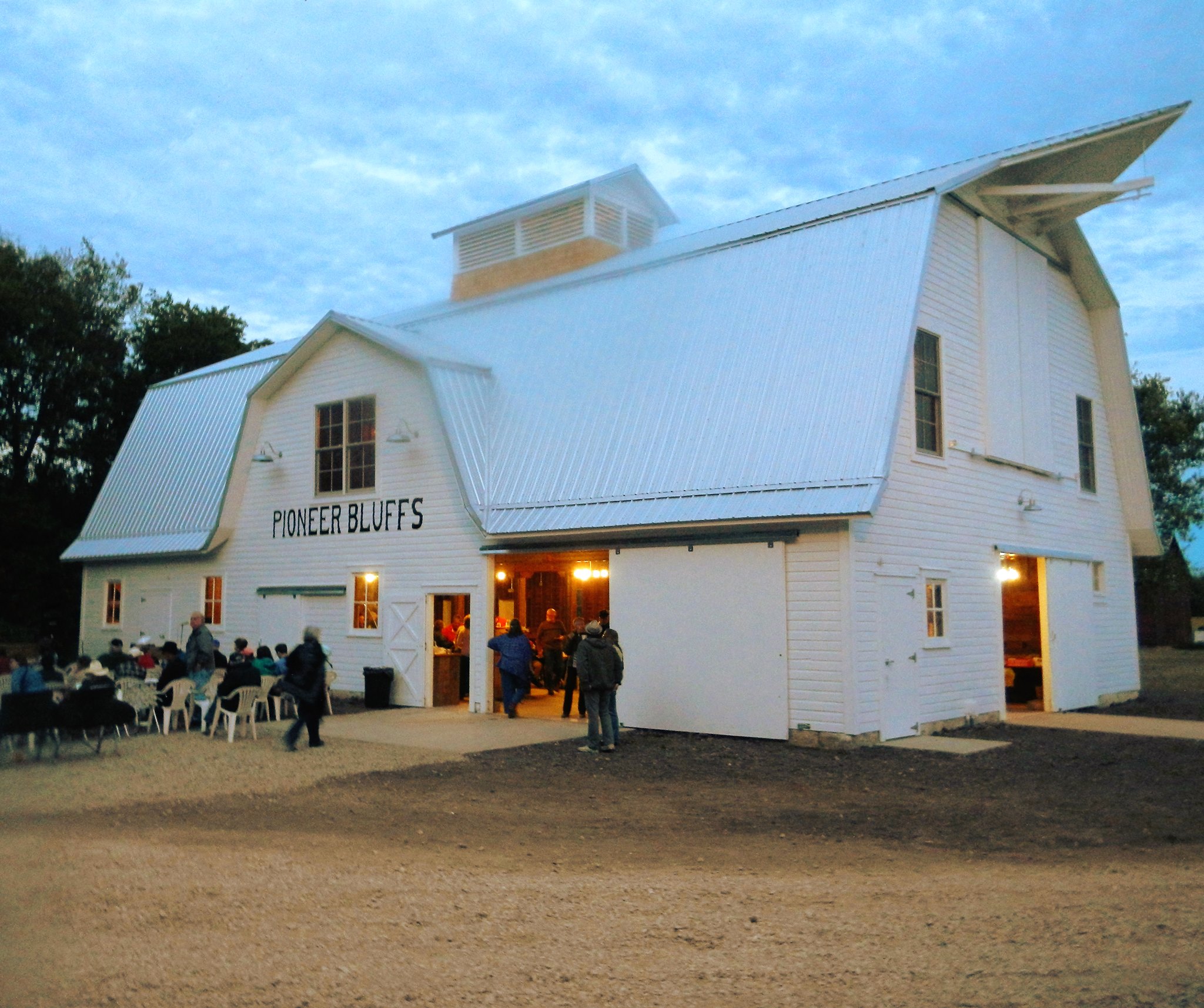 2019 – The main barn as it is today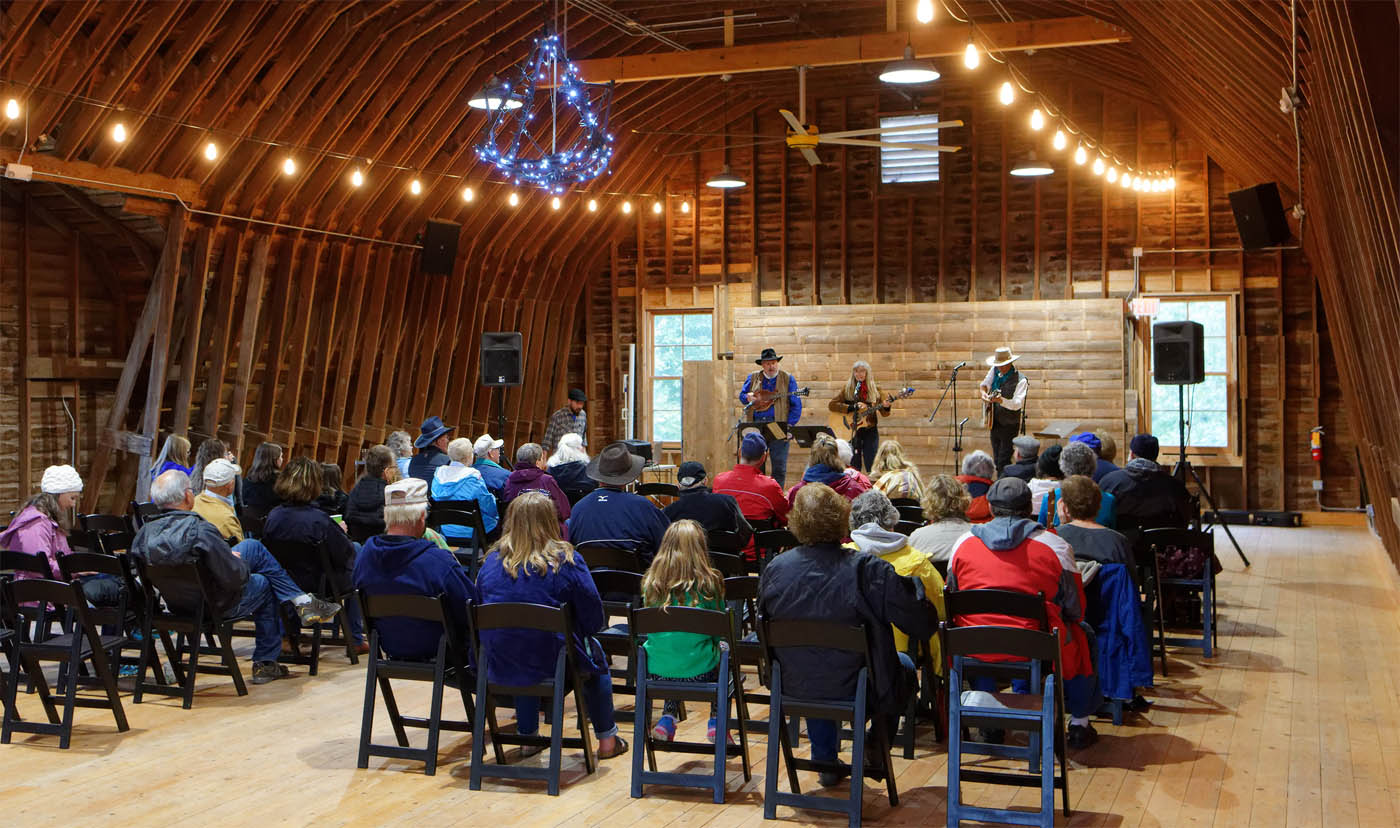 2019 – "Prairie talks" are a perfect fit for the main barn loft .   After renovation  the floor includes a public address system, projector screen, lots of room for dancing and concerts, cooling from a large overhead fan and a stairlift.
The White Barn – constructed in 1915
Measuring 70 by 40 feet this common style barn features German lap siding and was used for livestock and hay storage. The loft still contains the original hay claw.
Barn restoration began in 2015 to host educational programming, community events and dances.
Also see the video: Restoration of the 1915 Flint Hills Barn